Venus Pool Club Las Vegas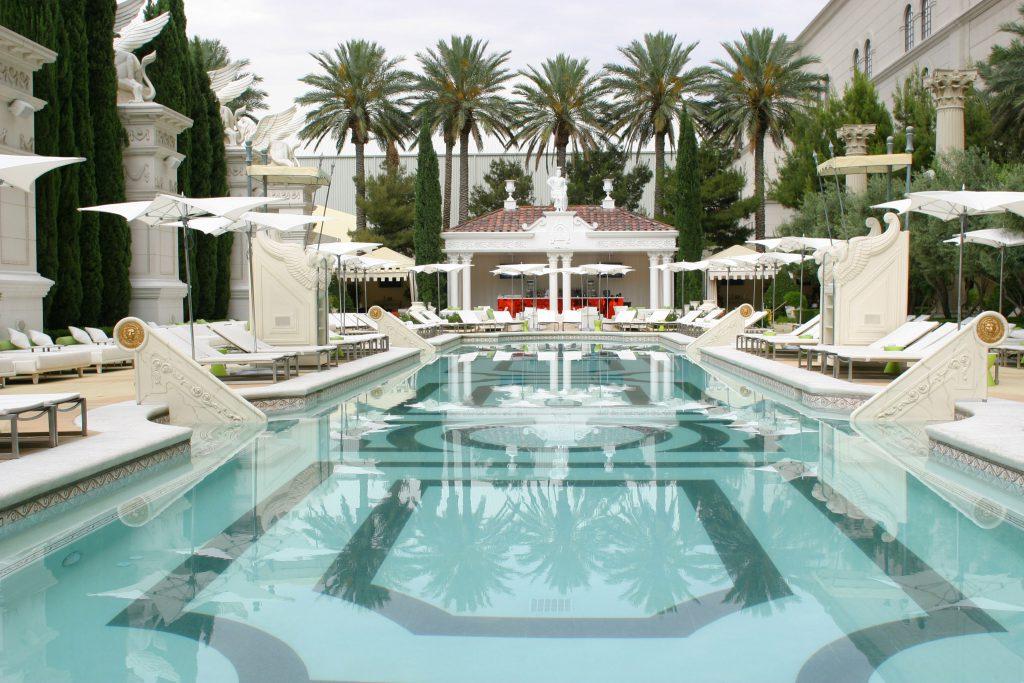 No Additional or Hidden Fees
The Best Cabana & Daybed Locations
Unmatched Bottle Deals and Pricing
Best Prices in the City
Custom Package Options
*4 Person Minimum*
The cities' most enchanting summer destination, Venus at Caesars Palace provides a luxurious poolside paradise perfect for sun worshipers 21 and up. Surrounded by lush greenery and the Romanesque elegance of Caesars Palace, Venus is a European style (topless) pool with posh cabanas, oversized chaise lounges, and an air-conditioned bar with flat screen TVs. As an alternative from the normal pool scene, the 10,000-square-foot venue offers an essence of rest and relaxation, while still delivering the best elements of entertainment by providing poolside beats spun daily from resident DJs. Open seven days a week, on our guest list ladies are always free before 1pm and for the gentlemen we offer reduced cover of only $10-$20, which means it's relaxation you can indulge in even on a budget. But it wouldn't be a bad idea to come with a little change to throw around — there's a fully stocked bar, boasting a pretty mean mojito and poolside dining fare ranges from ahi tuna poke to a lobster ciabattina sandwich. If, in the throes of all this relaxation, you can't even muster up the energy to apply your own suntan lotion, don't worry, Venus Pool Club has people that can do that, too.  Starting at around $35, suntan lotion application can be done poolside by one of the folks from Qua Baths and Spa. For a little more money, massages and wraps are also available. Although a DJ can sometimes be found spinning from a booth just to the side of the pool, Venus Pool Club isn't a party. It's the place to go before the party (Pure, inside Caesars is a sister property of Venus) or the place to go the morning after the party. Or, if you do it right, both.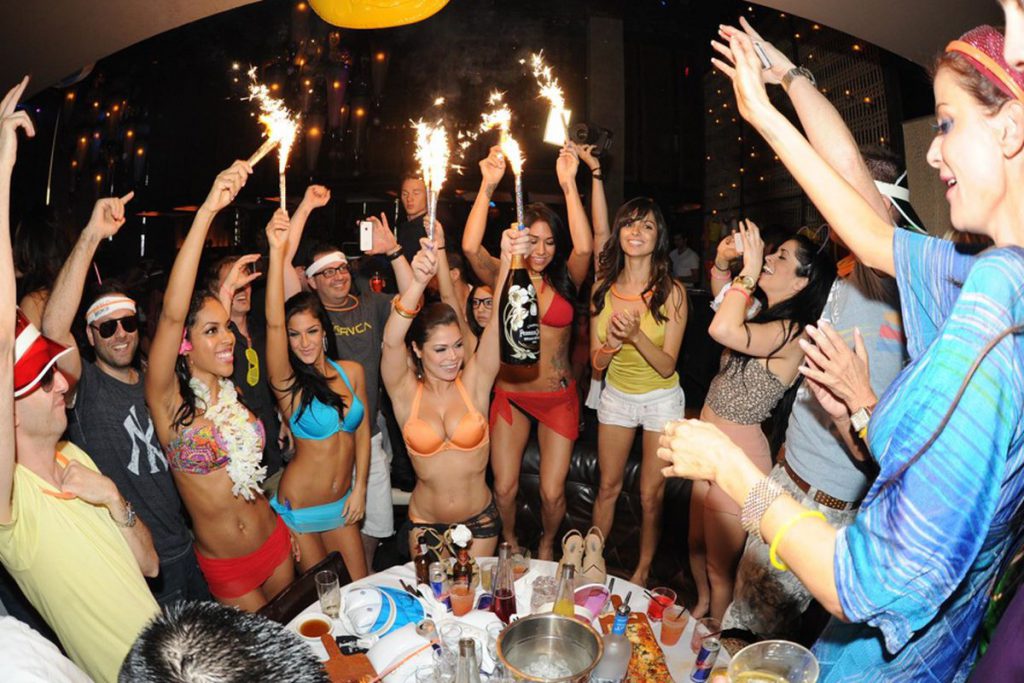 LOCATION
: Venus Pool Club at Caesars Palace, Las Vegas 3570 Las Vegas Boulevard, South Las Vegas, NV 89109
HOURS
: Open 7 days a week 11am-Sunset
The guest list runs from 11:00am-1:00pm 7 days a week.
    COVER: Sunday – Friday
General Admission: $20 for males, $10 for females
Guest List:  Males $10, Females free before 1pm
Saturday
General Admission: $30 for males, $20 for females
Guest List: $20 for males, free for females before 1pm
*This pricing is subject to change based on managements discretion.
ATTIRE:
Fashionable swim attire
You must wear your swim cover up, shirt, and shoes while walking to and from the pool.