BOTTLE SERVICE IN LAS VEGAS
The ins-and-outs of reserving bottle service and nightlife packages in Las Vegas
THE ULTIMATE GUIDE TO BOTTLE SERVICE IN LAS VEGAS, NV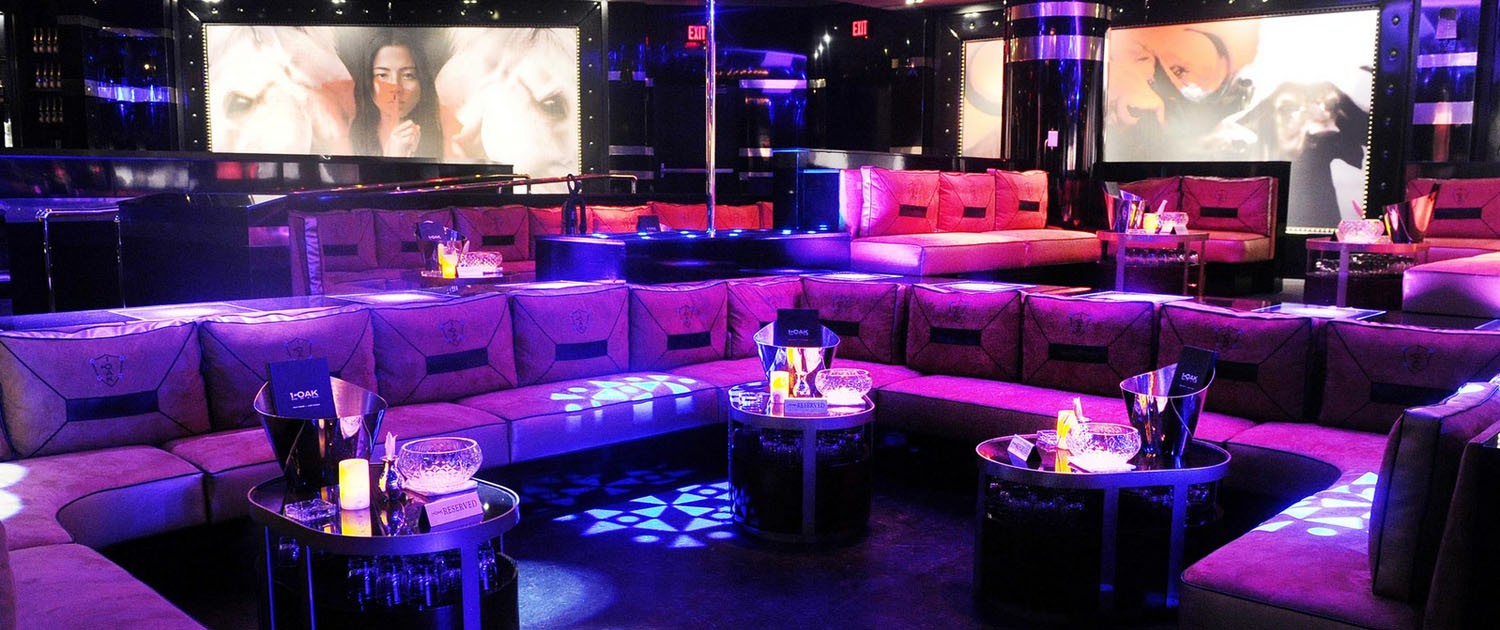 Coming to Vegas to party at its world famous nightclubs, pool parties, or strip clubs?
This ultimate guide was created just for you! You'll learn all the ins-and-outs of the booking bottle service and table reservations in the party capital of the World.
Bottle service, also known as table reservations or VIP table, is an premium upgrade option for guests at nightclubs, pool parties, dayclubs, and strip clubs in Las Vegas.
The upgrade allows you and your group to enjoy a seated area, a personal waitress, alcohol bottles, drinks ordered from your table, priority entrance, free admission, and other great perks.
For the guests that decide not to upgrade to bottle service, they will be standing the entire night. There's no seating area for non-bottle service guests and they must wait in line to purchase drinks. This is also called the "General Admission" crowd.
WHERE CAN I BOOK BOTTLE SERVICE?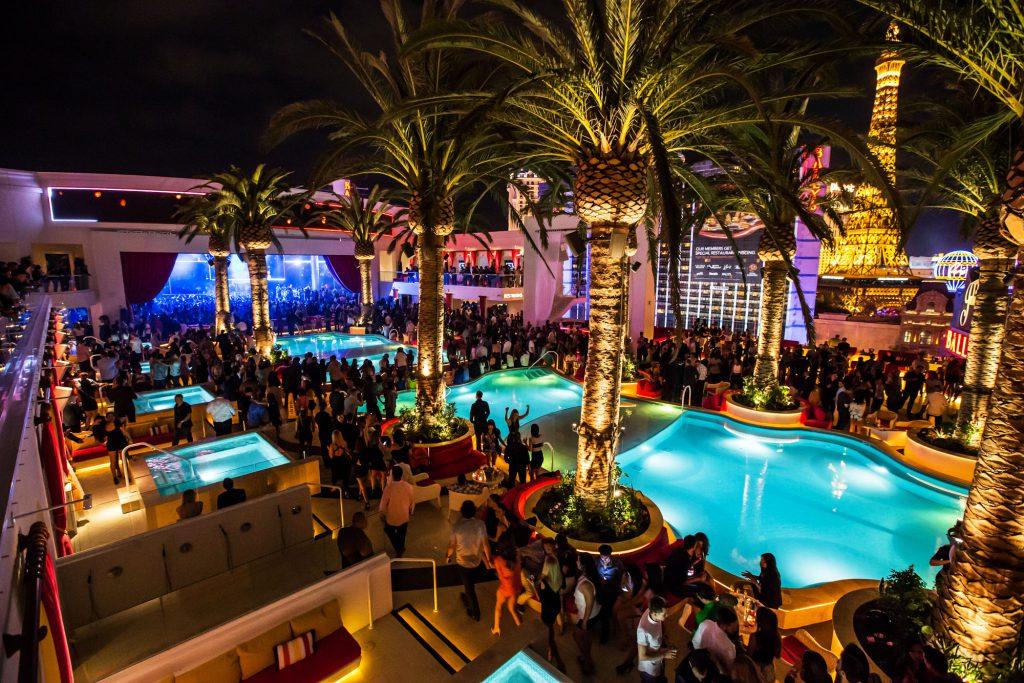 Nightclubs in Las Vegas are extremely busy, especially during the weekend. If you've ever been in a crowded nightclub, you know how much it sucks to be in the middle of the crowd.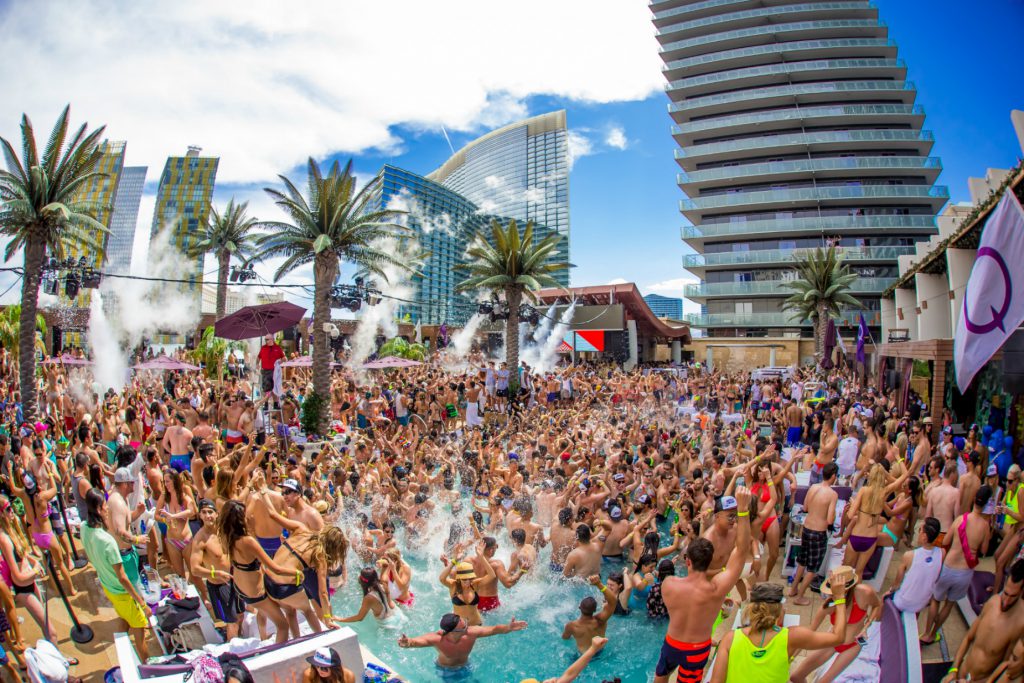 Don't worry if you can't wait until the night to start partying. Come to one of Las Vegas' legendary pool parties. During summer, pool parties are a huge deal here. Pool parties are similar to nightclubs but you party under the sun and dip in the pool to cool down.
You can eat, drink, and party without ever leaving the club!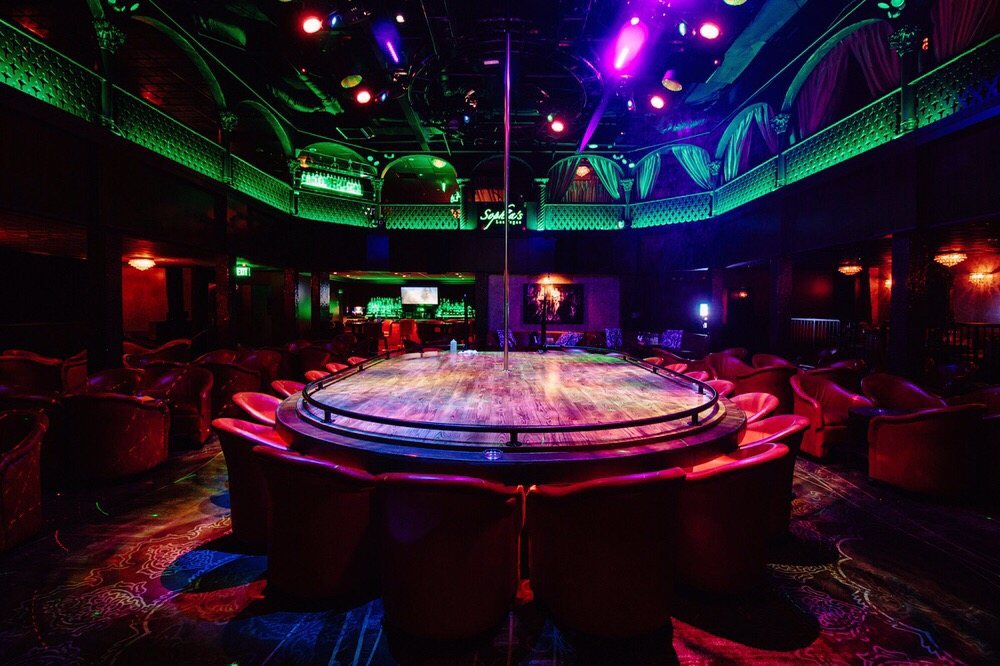 Like it or not, the amount of people that visit Las Vegas for its strip clubs is surprisingly high. Bottle service at strip clubs is recommended for groups of 3 or more.
The cost of bottle service is more affordable than nightclubs and pool parties and it is available 24/7.
BENEFITS OF BOTTLE SERVICE
Fast priority entrance and admission included
Private seating area
Personal waitress
Alcohol bottles with juice mixers and soda
Order drinks and food from your table
Security personnel

HOW DOES IT WORK?
In order to book bottle service, you must agree to spend the required minimum amount to reserve the table.
For example, if the nightclub requires a minimum amount of $1000 for a specific table; that means you must spend at least $1000 in alcohol bottles, drinks, food, and anything else off the menu.
There's no additional fees or tickets you need to worry about. If your group already planned to spend the required minimum for admission tickets and drinks combined – you might as well pay a bit more for the bottle service upgrade.
HOW MUCH DOES BOTTLE SERVICE COST?
Unfortunately, there isn't not a straightforward answer because there are many variables to the cost of bottle service. It depends on the event, table location, customer demand, time of the year, and other factors as well.
The average price of a vodka or rum bottle at a nightclub or pool party is around $600. For strip clubs, it is around $400.
For all bottle service reservations, you must also factor in sales tax, gratuity/tips, and service fees. For simplicity's sake, the total is about 40% in taxes and fees.
Let's dive into a few examples:
You want to book bottle service at a good nightclub or pool party like Marquee at the Cosmopolitan
On average, you should expect a required minimum spend of about $1000 for a group of 4-5 people. After the taxes and fees, you should expect a final bill of around $1400.
You want to book a table of a view of the DJ at a high-end nightclub like OMNIA
On average, you should expect a required minimum spend of about $2500. After taxes and fees, your final bill will be about $3500.
IS IT REALLY WORTH IT?
If you're thinking "that's a lot of money", you're right! Bottle service is the most luxurious VIP experience offered so the price tag goes along with it.
The first time I found out about bottle service prices, I immediately said "forget it"! I decided to buy tickets instead and went to a Vegas nightclub for the first time without bottle service. It was terrible.
We were a group of 2 guys and 2 ladies excited to see Calvin Harris. We waited in line for 2 hours to get in and we waited another 45 minutes to buy our first round of drinks. Fun.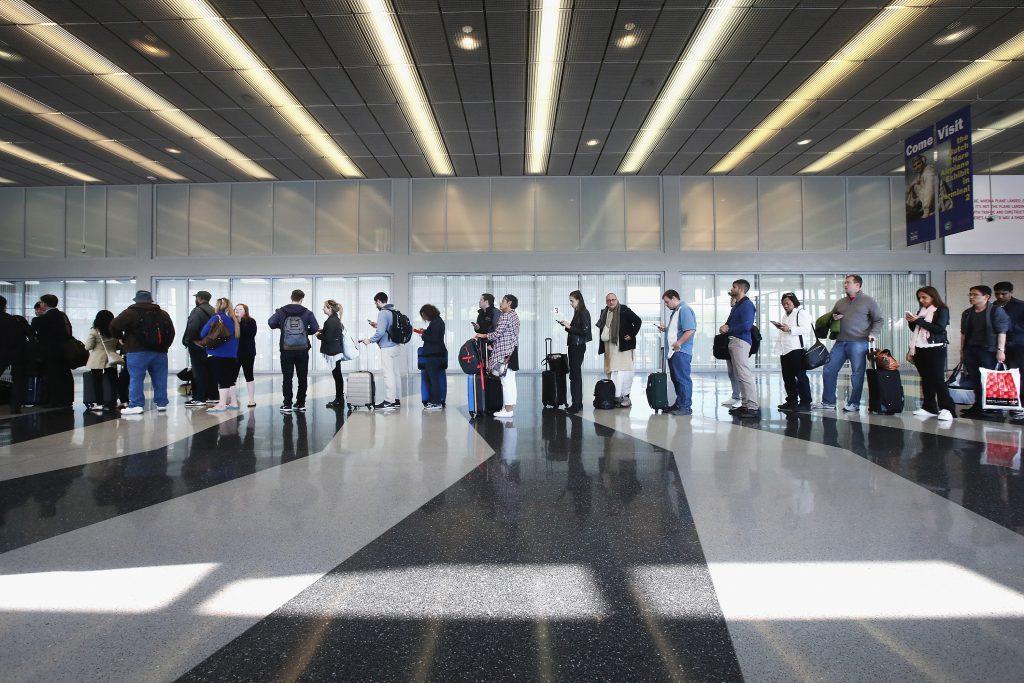 We had to awkwardly walk around in the crowd with our drinks in our hands because the security guys do not let you stand anywhere. We had to push and shove everyone to get to the dance floor. Guess what?! It was too packed and the security guys are only allowing people with table reservations in. Really? Come on!
As we were trying to get to the bar for a second round of drinks, a drunk guy stumbled around and spilled his drink over one of the girls. She was pissed and she wanted to leave.
And… that was our night. We paid for 4 tickets and never got to see Calvin Harris. Her dress was stained. My friend and I looked like idiots. Never again.
So, is it worth it? For me, absolutely. I don't even bother going to a nightclub or pool party without bottle service anymore – it's just not worth the time or money.
There are so many nightclubs and pool parties in Vegas, if one of them is too expensive. There's always other ones that may fit your budget.
BENEFITS OF HAVING A HOST AND PARTY PLANNER
Hassle-free VIP experience
Insider tips and deals not offered to the public
Able to book everything with one company
Trustworthy and reputable company
All inclusive pricing with no hidden fees
Able to prepay your entire bill to party stress-free
Book your whole trip including nightclubs, pool parties, strip clubs, hotels, limo, tours, and activities
BOTTLE SERVICE PARTY PACKAGES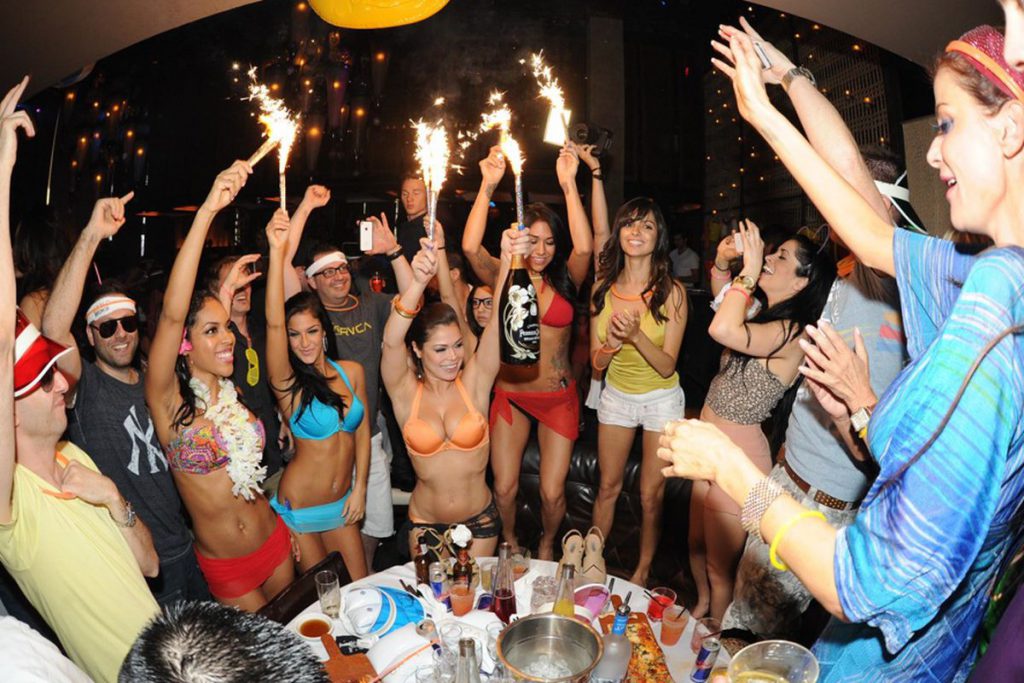 If you're new to bottle service in Vegas, we suggest booking an all-inclusive package instead of booking directly with the nightclub, pool party or strip club.
Here's another quick story: the first time we booked bottle service, I drank way too much and I was responsible for paying the bill at the end of the time. Clearly intoxicated, I accidentally tipped 60% of the bill for the waitress. Oops.
Unless you're a Vegas nightlife veteran, getting a nightlife host and party planner is a great choice. Your host will create a custom party package with bottle service included and make sure you only worry about having a great time.
Whether you're planning to book a night out with just a few friends or even a bachelor / bachelorette party for a weekend – your host will guarantee a time you will never forget. Don't risk leaving your trip to chance.
The hosts and party planners we work with have exclusive relationships with the clubs meaning you will be able to get the best possible pricing and table locations
Are you the one that got assigned with the job of planning out the itinerary of your Vegas trip, everyone in your party is relying on you to make this trip unforgettable and you have one chance to make it perfect. Well, don't worry because we will help you plan that perfect vacation and help you look like a star!
We recognize the difficulty in planning for a group of people with different likes and dislikes – we've been doing it for many years and love what we do! There are always challenges: half of your group will say yes, the other half will say no; the size of your group is constantly changing; and then there's the issue of collecting money from everyone. ALL packages contain VIP admission into all venues so there is no wait and no stress regardless of the price.
All packages are customizable to your group. Your party planner will recommend some different suggestions and packages based on your preferences and budget.
Contact for exclusive pricing. Packages are all-inclusive with no hidden fees
TOP MISTAKES PEOPLE MAKE WHEN RESERVING BOTTLE SERVICE
If you've read this far down, you already know more about bottle service in Vegas than the average but here's the most common mistakes we see first-timers make.
Booking a table that is beyond your budget
Arriving late: if you arrive early, you can get a better table location
Booking with a host with bad service or bad reputation
Buying tickets AND booking bottle service: you don't need tickets if you already book bottle service
Not tipping / tipping too little
Tipping too late: try to tip early so they can provide you with even better service
INSIDER TIPS & RECOMMENDATIONS
Tips are important
Love it or hate it, tipping people is a huge deal in Vegas; even more in the nightlife industry. Everyone in Vegas will accept tips and it'll usually lead to better service.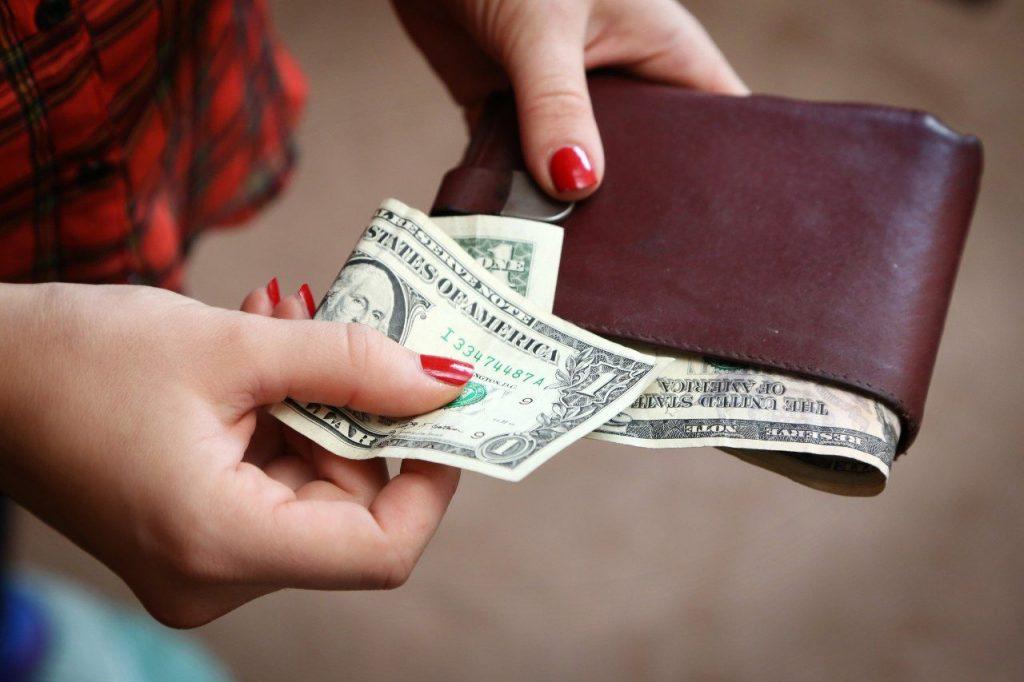 For example, if you use a valet service and tip a good $20 on the way in: there's a high chance that they will park your car at the front. This means that when you're ready to leave, you'll get your car before everyone else.
For bottle service, the people that you should tip are:
Your host / party planner (most important!)
Your waitress (very important!)
The security guy in your seating area
We also recommend tipping the busboy who will bring your glasses, mixers, and keep your table clean all night
Book a limo transfer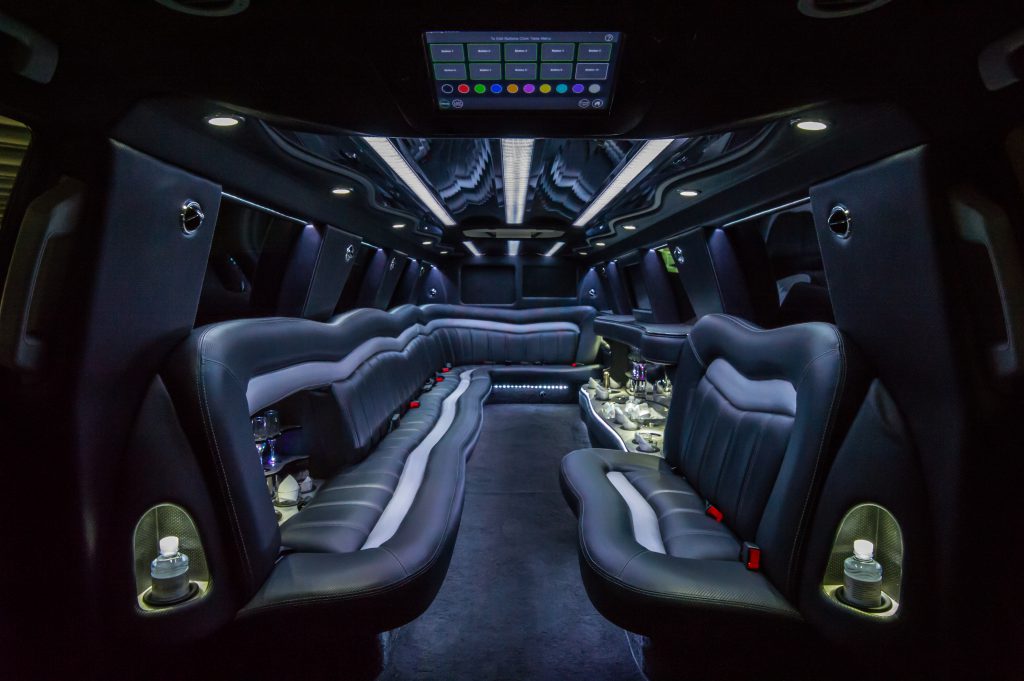 Instead of taking a taxi, Uber or Lyft, you can book a limo transfer from your hotel to the nightclub, pool party, or strip club. If you're a big group, the limo transfer is quite inexpensive.
There are hundreds of limos in Vegas, the stretch limo being the most popular of them all. Booking a limo before the party is a great way to start off the night.
Nightclub, pool party or strip club?
All three options are excellent and you should definitely do bottle service at all three. If you only had to choose one, choose bottle service at either nightclub or pool party.
For a more in-depth look at each, check out our other ultimate guides:
If you have time after the nightclub, head to the strip club as it open 24/7. Don't waste your time and money on low-end clubs because bottle service at strip clubs are priced competitively. Most strip clubs will offer free limo transfer if you book bottle service.
Baller for a weekend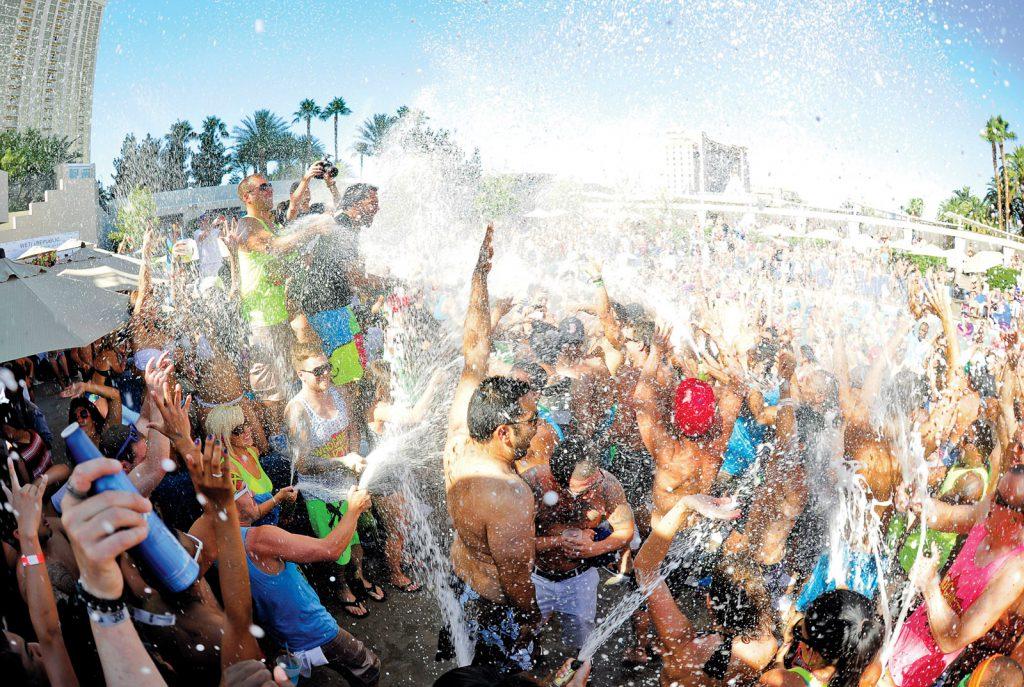 We don't advocate going broke for a weekend in Vegas but if you want to be a baller and "ball out", Vegas is the place to do it. Here's a few ideas:
Spray champagne everywhere
Nothing says Vegas like champagne showers. Get a bottle of champagne each, shake, pop the cork, and spray it like it was water.
Go big or go home
Forget the standard 26oz bottles, get the magnum bottles (1.5 liters) instead.
For champagne, get the Jereboam (3 liters), Rehoboam (54.5 liters), or Methuselah (6 liters) bottles. Go all out and get the epic Nabuchadnezzar (15 liters) bottle
If you got any special requests, let your host know in advance and he'll try to accommodate it.
---
Ready to experience the best parties in Las Vegas?
Bottle service is the best choice to have a great time at any Las Vegas nightclub, pool party or strip club. A great time at any of these parties will keep you talking about your trip long after you are back home.
No matter where you decide to go, booking bottle service with an insider is highly recommended. There are hundreds of hosts in Las Vegas; we handpick a select few that are willing to offer their premium service to you. Request a quote and we'll manually pick the best host for your group's budget and preference.
Based on the information you provide, your host can determine the best options that fits your group's budget and preferences. Your host will do whatever it takes to create the perfect package for you and your party!
Ready to book a bottle service package?