ALRIGHT! You're tasked with planning the most epic bachelor party ever in Las Vegas. Don't plan it blindly! Our ultimate guide will cover everything from the basics to the ins-and-outs of Las Vegas epic partying.
Why Las Vegas is Amazing for Bachelor Parties
The bachelor has decided to settle down and officially become a committed husband. This is the last chance he will be able to party in Vegas as a single man. Vegas is the only ultimate Entertainment capital of the World and there's no better place to celebrate a bachelor party.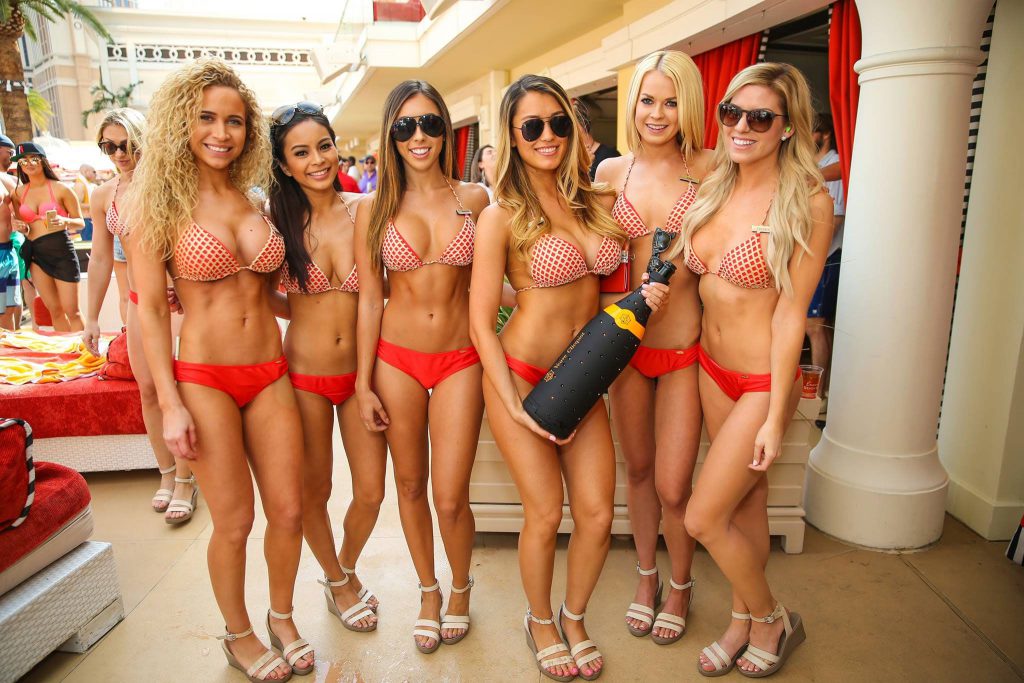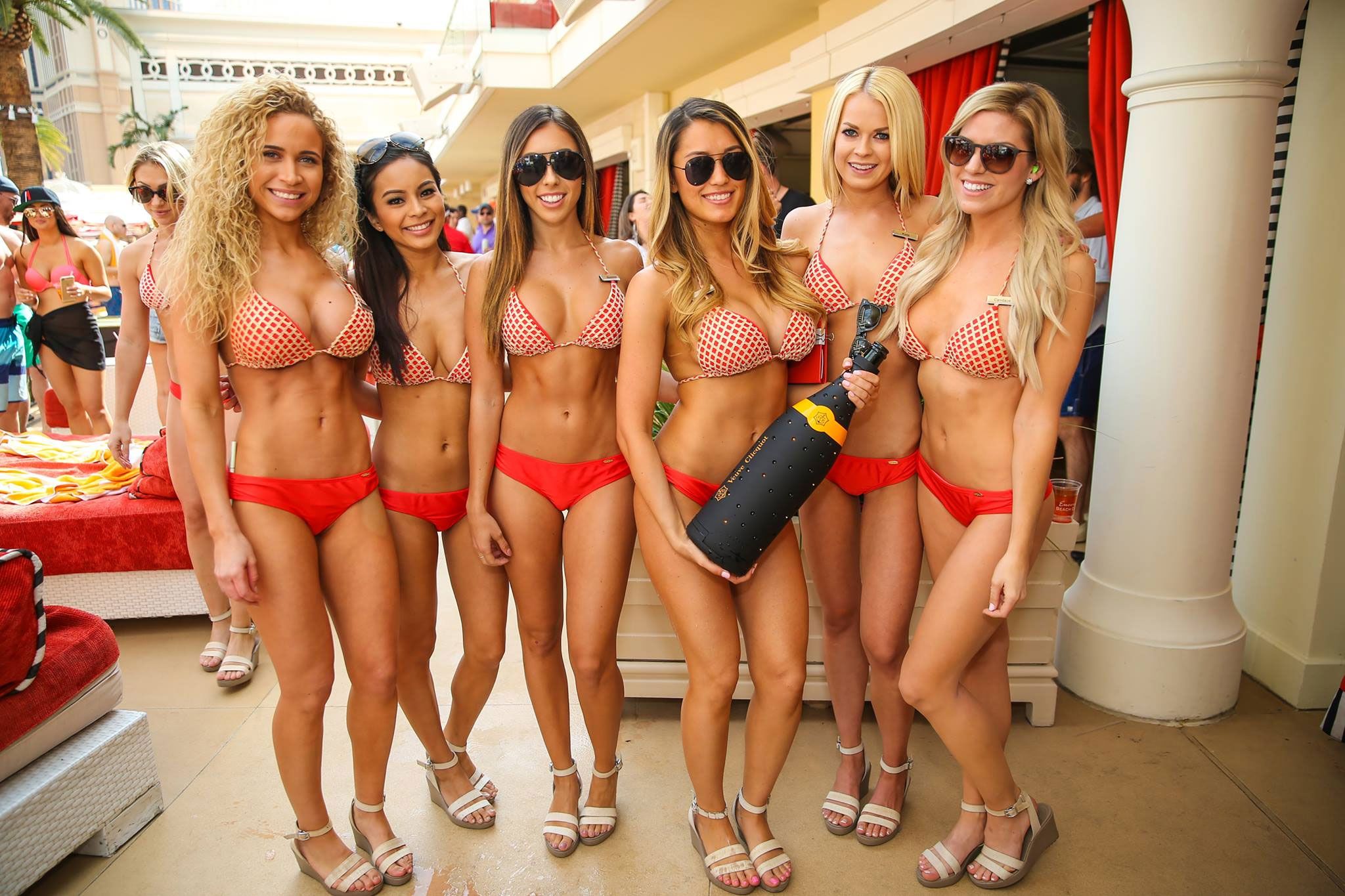 You can drink anywhere all-day and all-night
Gambling is available 24/7
The best and craziest night clubs and pool parties
Top rated strip clubs open 24/7
Beautiful women everywhere – especially at parties
Extensive restaurants list from In-N-Out to fine dining
World famous all-you-can-eat buffets
Near Grand Canyon and other natural parks
Vegas is an adults' playground. No kids allowed.
Las Vegas Bachelor Party Packages
Let's get this out of the way: it's difficult to properly plan a bachelor party in Las Vegas. Even after reading the hundreds of articles available online, our readers have told us that they still aren't sure how to plan the perfect bachelor party.
Keep in mind… being a group of guys will always be a challenge in the nightlife scene without the proper VIP service and assistance.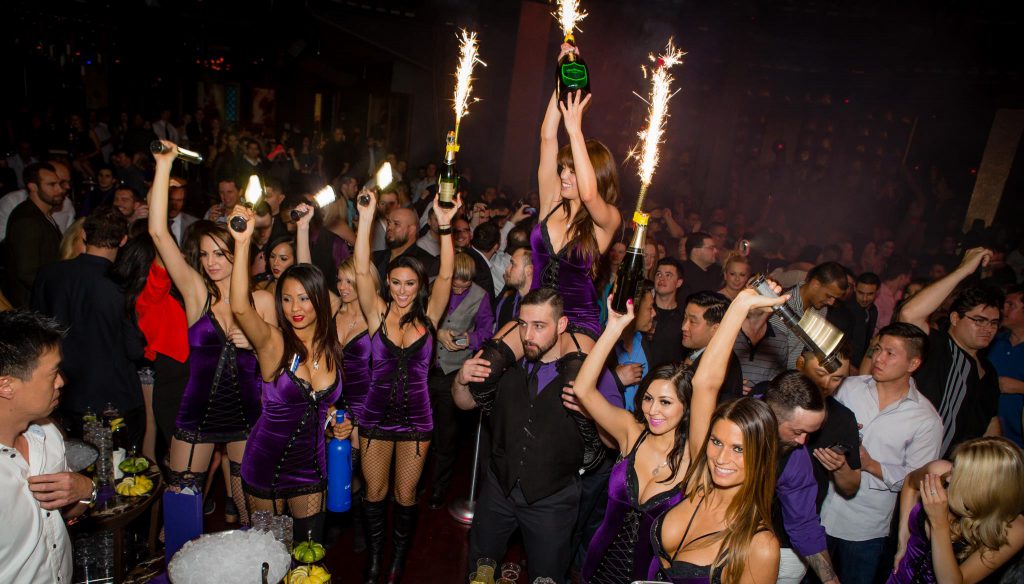 Unless you're a Vegas expert, we recommend working with an experienced local host and party planner who will not only help you plan your bachelor party – he will also save you time on researching the best things to do while in town. Think of them like a wedding planner but for bachelor parties!
Benefits of having a bachelor party planner:
Hassle-free VIP experience
Insider tips and deals not offered to the public
Able to book everything with one company
Trustworthy and reputable company
All inclusive pricing with no hidden fees
Book your whole trip including nightclubs, pool parties, strip clubs, hotels, limousine, tours, and activities
This is why we worked with the top rated local hosts to create the best bachelor party packages for you.
All the packages are the "default" option and your host will suggest multiple customized recommendations that is unique to you and your group.
Here's the standard and most recommended package:
Limousine transportation
Pool Party: VIP table & bottle service
Dinner with all-you-can-drink
Nightclub: VIP table & bottle service
Strip Club: Fast entry & reserved table
All packages are customizable to your group. Your party planner will recommend some different suggestions and packages based on your preferences and budget.
Contact for exclusive pricing. Packages are all-inclusive with no hidden fees
---
DIY Custom Bachelor Party
We understand that all-inclusive packages are NOT for everyone. Sometimes, it's great to Do-It-Yourself and do some or most of the planning yourself.
If you're interested in learning everything there is about planning an EPIC bachelor party, we've got you covered!
Top 7 Mistakes People Make for Bachelor Parties in Las Vegas
Let's start off with things you should NOT do when planning a bachelor party in Vegas:
1. Overwhelming schedule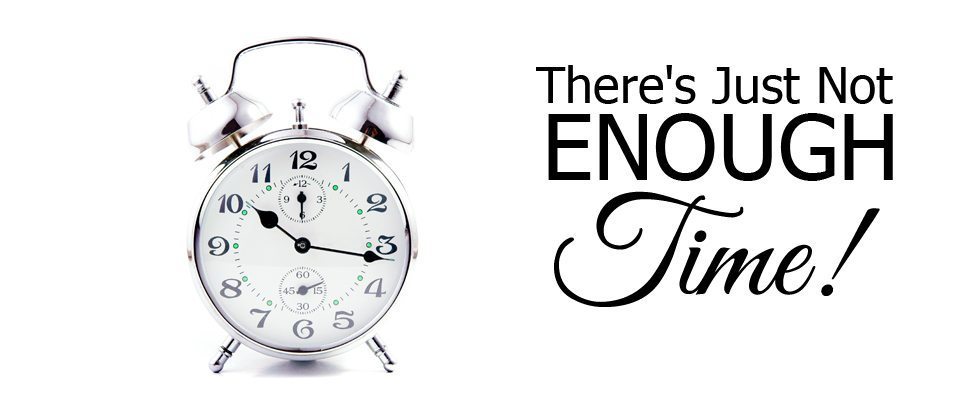 Look, we know you want to come to Vegas and go crazy all weekend long… but most first-timers plan WAY too many things to do in one weekend. The idea of hitting up 5 different nightclubs in one night sounds amazing but if planned improperly, you will be waiting in line for 80% of the time. Not the best way for the bachelor to enjoy his last weekend of freedom, right?
Everything is close on The Strip but the traffic makes moving from one location to another extremely slow. During the holidays and special events, the traffic is 5 times worse.
Keep your schedule flexible and don't try to do too many things – you will end up skipping half of the things you planned. This is a big deal if you already prepaid for tickets or reservations, most businesses won't refund your money.
2. Not planning enough rest time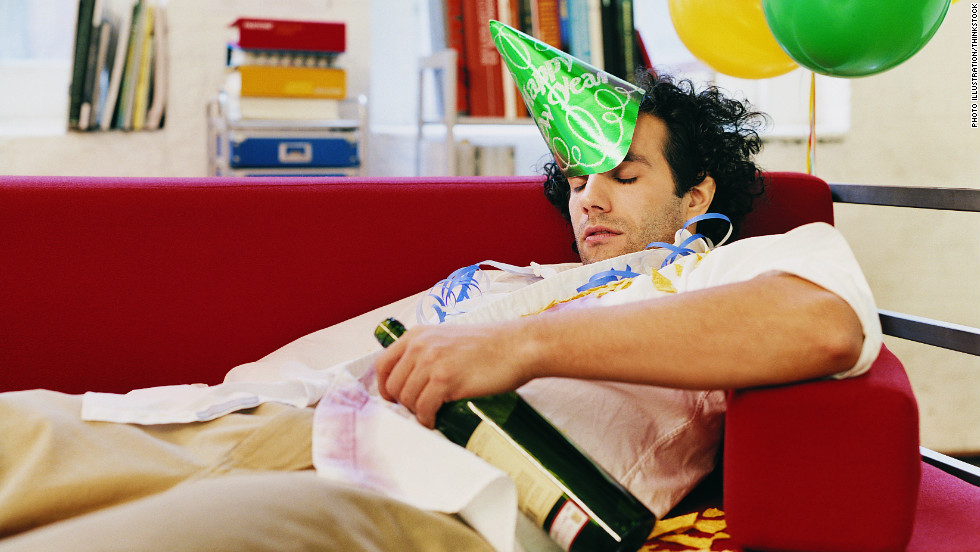 After a heavy night of drinking, you take some time to rest and recover, right? For odd reasons, the majority of Vegas visitors forget that notion. The worst offender is the pool parties in Vegas.
Guys will drink like a tank at the pool parties and pass out for the rest of the day. This is so common that it should become a meme at this point!
Alcohol + 100 degrees weather + dry heat + daytime partying = Need some rest before the nightclub
The reverse is also true! If you plan to go hard at the nightclub, make sure to get some rest before the pool party on the day after. There's nothing worse than coming to Vegas and being stuck in bed.
Be reasonable with your schedule and plan some "downtime" between activities – especially the ones that involve heavy drinking and partying.
3. Planning beyond your budget
Plan within your budget! We've seen so many people come to Vegas and leave the city BROKE.
The truth is: a proper bachelor party in Las Vegas will be expensive (and crazy fun). It's easy to go crazy and spend all kinds of money in a few hours in Vegas.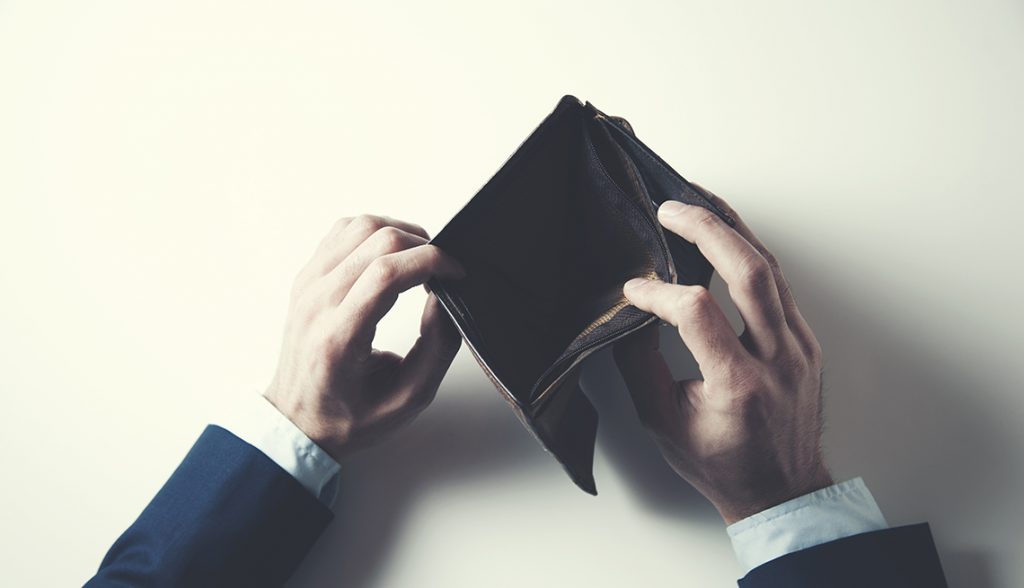 If you're planning the bachelor party, find out what kind of budget your group is willing to spend. Make sure that everyone in your group is aware of the costs.
Bring some extra cash for unexpected expenses because it always happens in Vegas. Tipping people who help you in Vegas can go a long way.
4. Falling for scams

Just like any other tourist city, there are a ridiculous amount of people trying to take advantage of tourists.
NEVER EVER trust anybody that is trying to sell you something on the Strip or in downtown. The most common ones to avoid are night club promoters, guest list promoters, and strip club promoters.
At best, they will offer you a "deal" that is more expensive than the regular price. At worst, they will downright take your money and not deliver on the promise. Avoid at all cost, no exceptions.
5. Staying at a property / AirBnB too far away from the action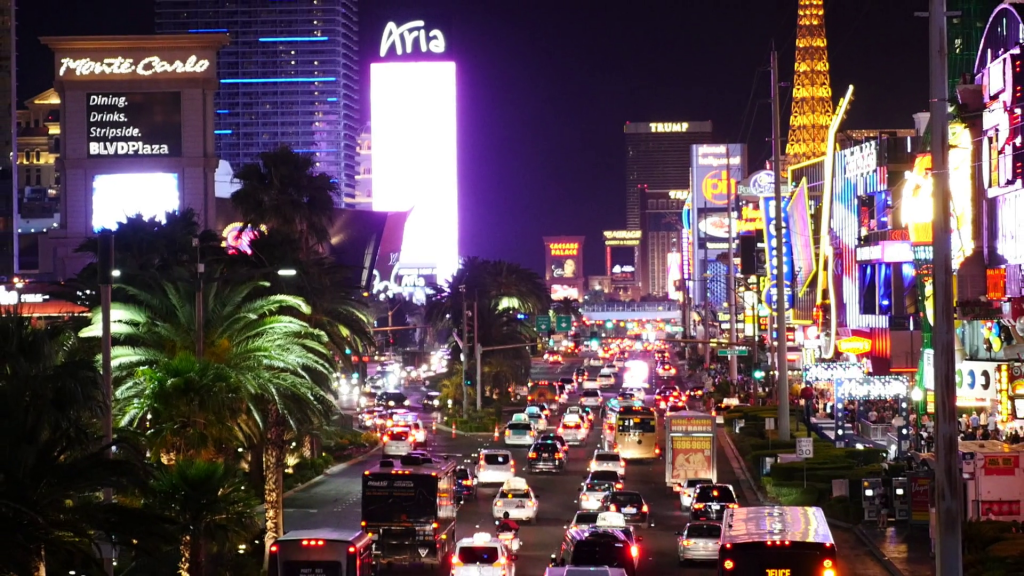 For bachelor parties, staying in a hotel on the Strip is highly recommended. Staying off the Strip is a viable option for some but you'll be too far from the action. It is much more convenient to be able to walk, grab a taxi, or Uber/Lyft when you're already on the Strip.
All the major entertainment options including nightclubs, pool parties, shows, and restaurants are located on the Strip. For anything that is not on the Strip such as gun ranges or strip clubs, they offer a free shuttle between your hotel and their location.
6. Choosing the wrong things to do or choosing the wrong places to go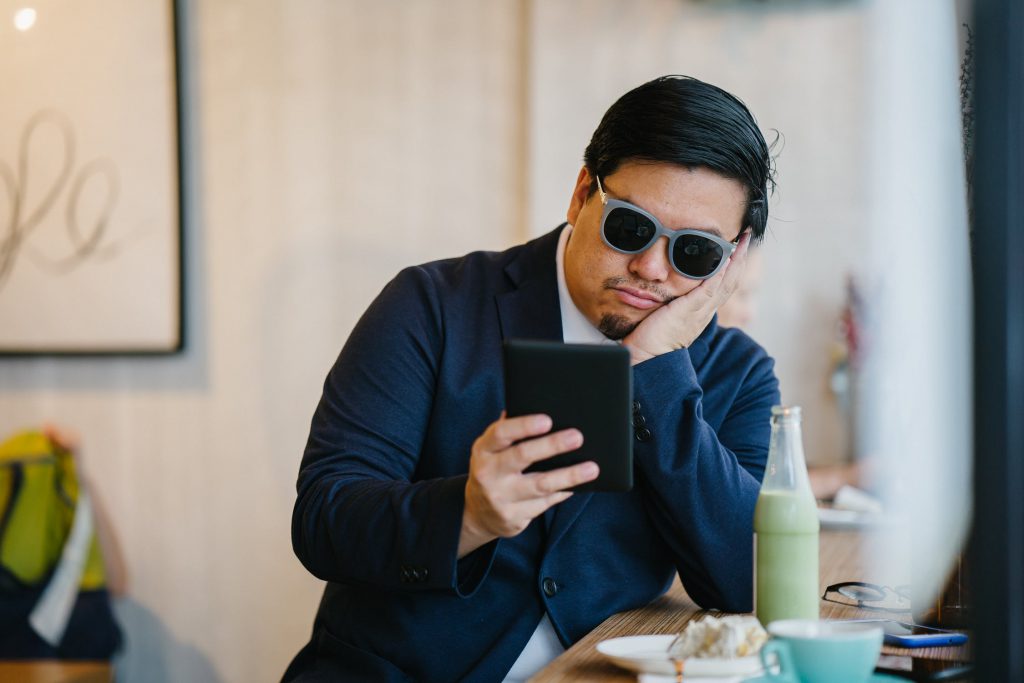 Pictures and videos can be deceiving. We've heard hundreds of tourists going to a night club expecting an amazing party and then realizing that the place is a dump.
We've also seen people go to shows and leave half-way because it was too boring and didn't fit what the group wanted to do.
Choosing the wrong spots is a huge bummer, especially during a bachelor party. Make sure you do your research or consult with your planner to set the right expectations and pick the best spots for your group.

7. Not reserving in advance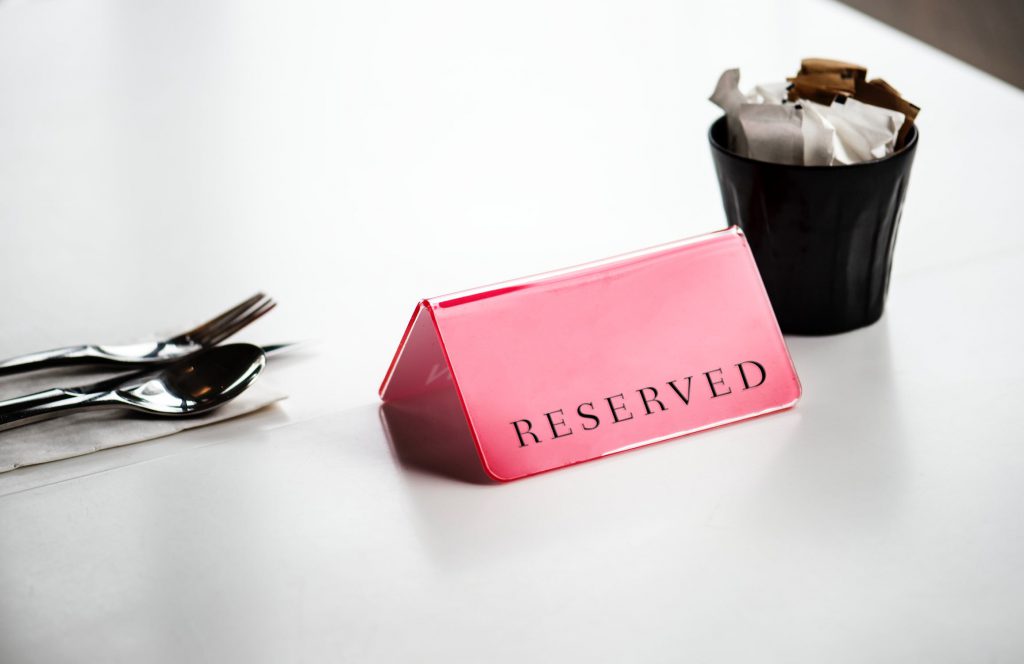 Las Vegas gets extremely busy, especially during weekends and holidays. You don't have to book everything in advance but you should reserve the most important activities like nightclubs, pool parties, strip clubs, nice restaurants, and tours.
For restaurants, you can use the OpenTable app to reserve. It's fast and easy to use. If you use one of our recommended hosts using our submission form, they will be able to book everything for you.
Vegas Bachelor Party Ideas & Recommendations
For bachelor parties, it's always a better idea to plan ahead. The most popular additions to any bachelor party are shooting ranges, helicopter tours, ground tours, and Grand Canyon tours. Here's a few ideas of fun things to do in Vegas.
Nightclubs
For a proper bachelor party Vegas experience one of the most popular options for entertainment is getting bottle service at nightclubs such as Hakkasan, Omnia, and Marquee.
Our clubs have become EPIC to say the least and on any given week you can be sitting next to world famous DJ, movie stars, celebrities, and athletes. Vegas Nightclubs are world famous and house some of the most beautiful women from around the world.
Pool Parties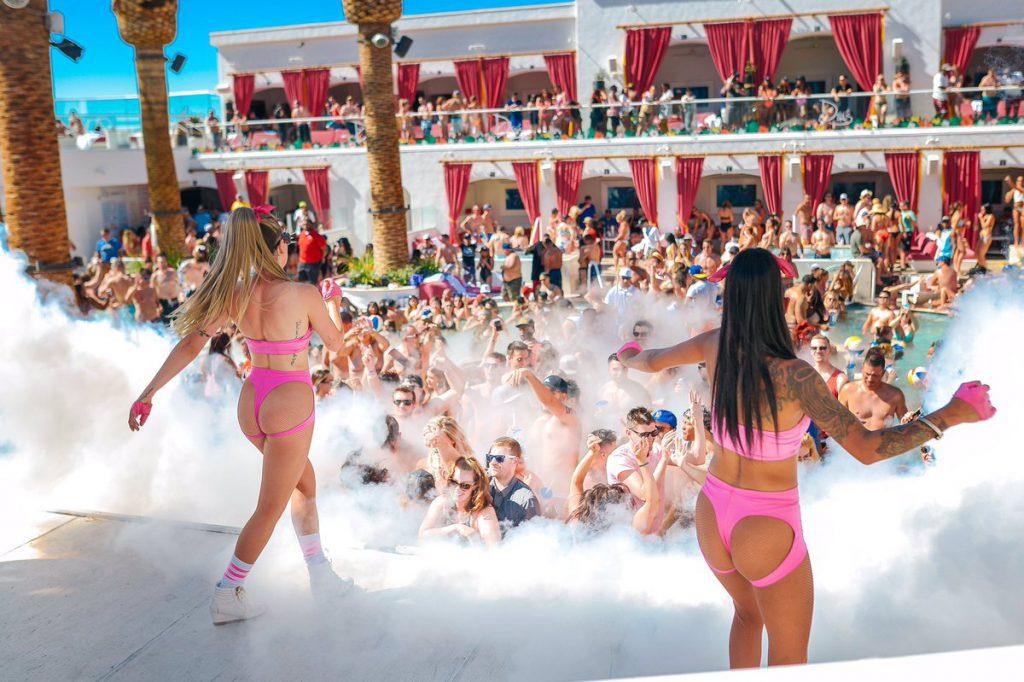 Beautiful women in scantily-clad bikinis partying at an outdoor pool party? Sounds like the perfect addition to a Vegas bachelor party!
During the day, you should plan to head to the various pool parties in Vegas such as Marquee Dayclub at Cosmopolitan and Wet Republic at MGM Grand. Pool parties are essentially an outdoors version of a nightclub with loud music, performance stage, and dance floor. Of course, there's also a couple of pools to jump in and party too.
Strip Club (Gentlemen's Club)

Once you have decided on the nightclub or pool party you want to attend during your stay, its' time to discuss the main focus of any Las Vegas bachelor party and that's obviously the strip clubs.
To properly plan a Las Vegas bachelor party package style there is an unwritten requirement to attend one or more of the top Vegas Strip clubs like Sapphire's, Treasures, Olympic Gardens & Spearmint Rhino.
These multilevel venues are built to cater to your every need w/ 100's of beautiful women, private rooms, seating, drink specials, open bars, food & if you forgot 100's of beautiful WOMEN. It's the only place you and your group can be in complete control.

Shoot Some Guns
What to do when you're not drinking and partying? Why not shoot some guns? Vegas has a bunch of gun ranges that lets you shoot all kinds of rifles, handguns, machine guns, shotguns, and sniper rifles.
The best part? You can shoot full-automatic firearms so you can unload 30+ bullets in a matter of seconds. We suggest you try at least the MP5, M4, AK47, and the SAW
Restaurants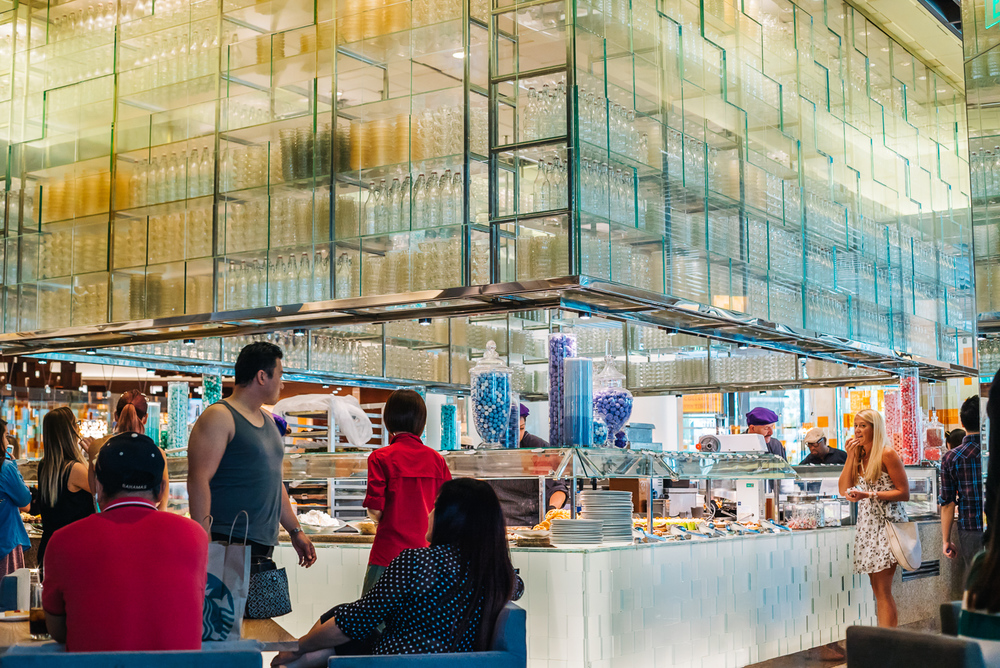 Along with your drinking and partying, be sure to enjoy the fabulous food here. There are plenty of options out here and rest assured, all of them will serve great drinks too.
There are hundreds of great restaurants in Las Vegas and it is impossible to cover all of them in this guide. If you're staying at a hotel on the Strip, you oftentimes receive a dining credit at your hotel – make use of it.
For fine dining, consider: Joel Robuchon at MGM Grand, Guy Savoy at Caesars Palace, and Twist by Pierre Gagnaire at Waldorf Astoria.
For a more casual experience or for groups with picky eaters, consider going to best buffets in Las Vegas.
Check reviews on Google and Yelp before booking any restaurants, they are generally quite reliable. Alternatively, you can read reviews on Facebook and TripAdvisor too. Visit Eater Las Vegas for a great list of essential restaurants.
Gambling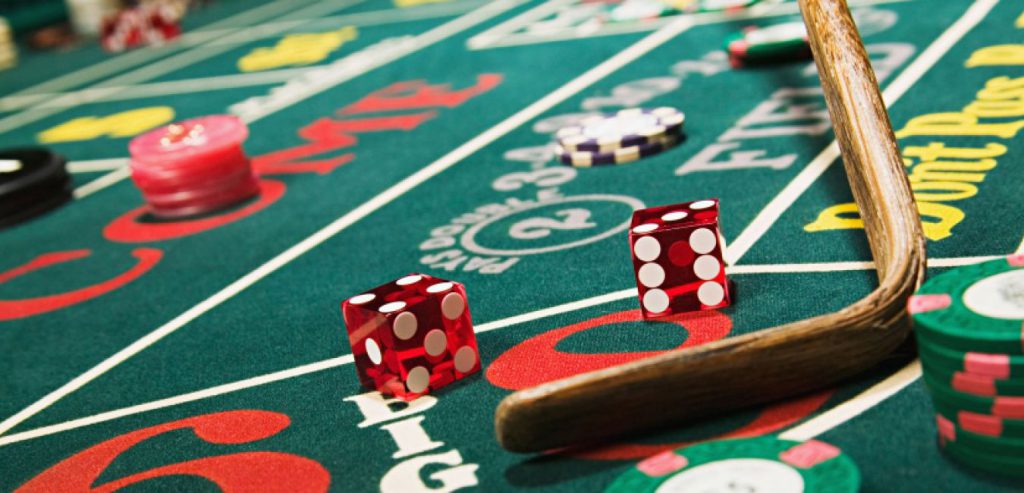 Las Vegas was built on gambling and it is known for its world famous casinos. There's not much to say about casinos, you can gamble 24/7 pretty much at any hotel. The fancier hotels such as Aria, Wynn, and Venetian will have higher betting minimums than the rest.
If you plan to do a good amount of gambling, consider getting a players card. Once you're in town, ask the front desk or concierge and they'll explain the details on how to sign up.
Last few tips…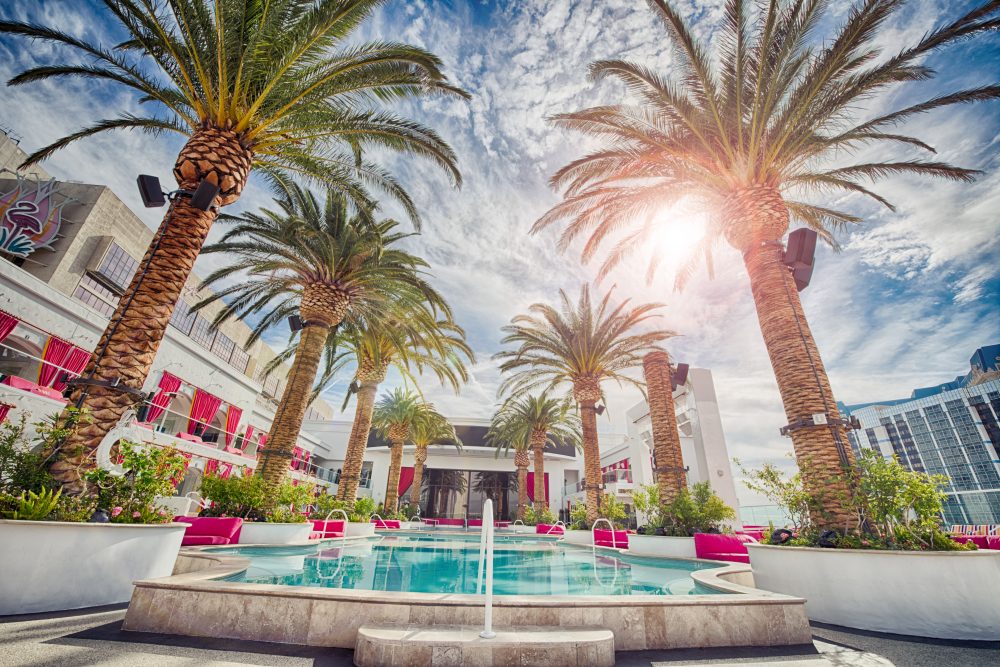 Excited yet? Having your bachelor party in Vegas is always a great plan. Your friends will have a memorable experience, possibly never to be duplicated.
There are so many choices of activities, the hardest task is picking one of the best activities that fits your group's tastes. Once again, if you rather have someone else do the heavy lifting, request a quote from a local party planner.
Pick the right party hotel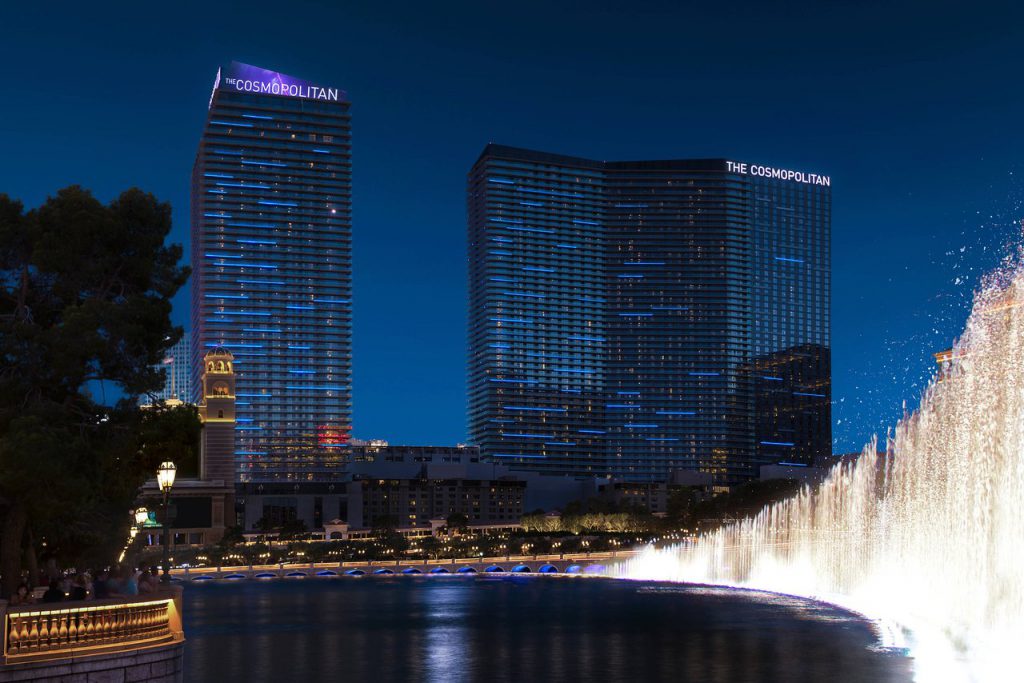 The hotel location is central to the success of any bachelor party. If your group's interest is focused around nightlife, strip clubs or pool parties, it's best you pick a location near your places of interest.
There are some hotels known for their round-the-clock parties. Most of them are located right on the Las Vegas Strip.
If this appeals to you, consider booking rooms in one of these party till-you-drop hotels. You can pick either Wynn/Encore, Cosmopolitan, and MGM Grand. We recommend picking a hotel that has a nightclub or pool party that you plan to attend
Pick the best time to go
Do you want Vegas to be booming with tourists? Or, do you prefer a little more space?
Holidays are the busiest times in Vegas. The city calms down a bit in between these super busy times. Pool parties are the best during summer months between May and September. Keep in mind, it gets really hot in the summer!
Also, if you're planning a lot of outdoor activities, fall or winter may be the best choice for your memorable bachelor party excursion.
Arrange a schedule that keeps the group active
A proper bachelor party should be active but not overwhelming. Plan your bachelor party in Vegas with a full schedule of events that keep your group actively entertained with proper rest / downtime in between.
Vegas offers a full menu of activities: from catching prominent entertainers to all forms of adult entertainment. Choose wisely!
Decide if you'd rather mingle with other tourists or locals at bars and clubs
Some bars and clubs cater to Vegas visitors, while others are watering holes for residents. Most venues on the Vegas Strip will cater to the tourist crowd.
For a more locals experience, you can visit bars in Town Square or Downtown. The choice of drinking venues is all yours.
Consider reserving Vegas bottle service
Always include some form of transportation, like a limo or party bus: In all cases, get a driver that knows Vegas and remains sober. Booking a reservation allows your group to bypass waiting lines and cover charges at the best clubs.
We highly suggest you wrap your mind around the purchase of bottle service for nightclubs, pool parties, and strip clubs for fast entry and ensure a no-hassle weekend.
The last thing a group of guys celebrating a bachelor party in Vegas wants to deal with is a massive line. The ONLY way around this is to pay for bottle service.
Plan your late night activities to keep rockin' and rollin' into the early morning
Unless your group is mostly tee-totalers, your bachelor party will extend well into the night, until midnight and well beyond. If you want to party all night, that's possible with a number of noteworthy after-hours parties that often continue until mid-morning.
Final Words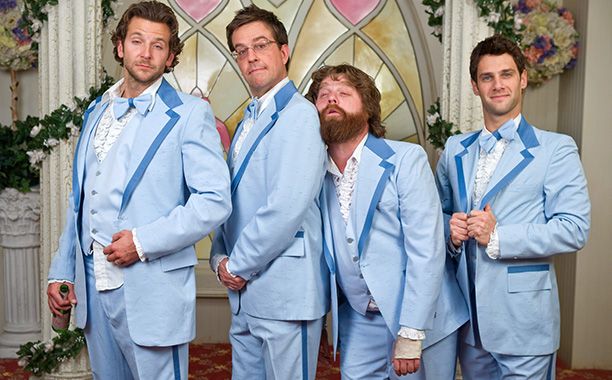 Celebrating a bachelor party in Las Vegas is a one-in-a-lifetime opportunity that the whole group will remember forever.
Planning a bachelor party, however, is not always the most pleasant experience. We've seen countless tourists try to plan and fail catastrophically because they don't know the ins-and-outs of Las Vegas.
Brian is one of our trusted hosts and has been planning bachelor parties for thousands of clients.
If you want to know how he can make things easier for you, request a quote below. Last time, we ask. Promise 😉