Las Vegas wouldn't be called "Sin City" if it wasn't for its world-famous strip clubs. Conveniently located close to the Vegas Strip, the 24/7 strip clubs are always open for business. We've compiled all the information you're ever going to need in this ultimate guide for Las Vegas strip clubs.
What are the strip clubs in Vegas like?
The top strip clubs in Vegas are beautifully decorated and features a live DJ and over-the-top LED lighting and sound system. Most importantly, you'll be surrounded by beautiful women – what's not to like? On busy weekends, you can expect up to 200-300 dancers at the busiest strip clubs in Vegas.
We offer Bottle Service and V.I.P. guest list entry to only the most popular Strip Clubs in Las Vegas. These venues rarely offer deals or discounts on Table/Bottle service, but our team can always work magic and guarantee the best offer possible.
Hands down, Las Vegas Strip clubs or as known by its other name "Gentlemen's Clubs" have the most beautiful performers of all nationalities period. The moment you walk into the venue you're surrounded by women from wall to wall.
Like everything else in Las Vegas, there are plenty of strip clubs. Some clubs offer food and liquor, catering to the business or lunch crowd, while others offer a fun atmosphere for big sporting events such as UFC, Monday Night Football, etc.
Many of these Strip clubs are very respectable participating in charity gigs and cross promotions with area hotels. No matter what type of venue, it is true that strip clubs are a large segment of the Las Vegas landscape.
With the strong relationships we have built with these Strip clubs like Sapphire, Spearmint Rhino, Treasures, Hustler Club, Palomino & Crazy Horse III; Bottle Service Vegas is able to, on many occasions, offer VIP entry to these strip clubs as well as free drinks and free limo service from your hotel.
A Las Vegas strip club is a tourist attraction in itself (and an important part of Las Vegas Nightlife), so when you decide to have a good time relaxing, be sure to kick back and enjoy your stay by visiting one of the strip clubs in Las Vegas before you leave. Remember, Vegas is called Sin City for a reason!
---
Top Mistakes People Make for Strip Clubs in Las Vegas
Read this before going to any strip club in Vegas! We see first-timers make these mistakes all the time!
Bring cash. Avoid credit cards
Not taking advantage of free limo offers
Choosing the wrong strip club
Being impatient with staff at the door
Arriving too intoxicated
Be respectful towards the dancers and the staff
Don't feel pressured by dancers; it's ok to say "no" politely
Only go to the VIP room if you can afford it
Best Las Vegas Strip Clubs
Looking for the best strip club experience? We got you covered. We only list the strip clubs that are within a few minutes from the Vegas Strip.
Sapphire Gentlemen's Club

Sapphire strip club is located at 3025 Industrial Road, directly behind the new Echelon Development in Las Vegas, Nevada. This is the world's largest Gentleman's club, featuring 70,000 square feet of entertainment and serving the finest variety of cocktails, wines, champagne and cigars. Sapphire Las Vegas bottle service is available 24 hours a day, 7 days a week and 365 days a year! Reserve with us for complimentary limo transportation and no cover charge to Sapphire gentlemens club (a $30 value per guest). This includes holiday weekends, special events and promotional parties. You're coming to Las Vegas to have an experience you can't have anywhere else in the world. This is the Entertainment Capital of the World. Whatever you want, we have it here. Whoever you want to be you can be here. This is where you come to be a Rockstar. A VIP. No waiting in lines for taxis or to get into the club for you. You want that limo ride from your hotel and when you arrive, to walk past the line and through the velvet rope to a table up front reserved for you and your friends. We know what you want and we've got the VIP Party Packages for you. Reserve one of our special Las Vegas Party Packages or tell us what you want and we'll create a package deal just for you.
Ladies, Sapphire Las Vegas bottle service is not just for the fellas anymore. We have something special just for you – the only choreographed male revue stage show in Las Vegas that includes your own performance. Introducing, the Men of Sapphire! It's down to your final few days as an independent woman and you want to celebrate them with transportation-full of your most loyal friends. It's your Bachelorette Party! This is your last chance to have what you really want: an evening that feels as if you're in the movie "300" or better yet "Magic Mike". Bottle Service Vegas has just the evening planned for you in the Men of Sapphire showroom. Plush VIP seating at your front-row table. Premium alcohol. Luxury transportation for your entire party. Leave your baggage at the door. We have Bachelorette Packages that will make it easy and affordable. Our VIP Hosts here at Bottle Service Vegas will handle all the details. Sapphire features many exclusive rooms and VIP areas to cater to any size event or bachelor and bachelorette parties.
3025 Industrial Rd. Las Vegas, Nevada 89109
(1 mile north behind the Mirage Hotel Casino)
Hours: 24 hours a day | 7 days a week
Bottle Service: Contact for pricing & deals!
Cover: $30 on guest list (includes 2 Drinks)
Transportation: Free Limo pick-up
Attire: Casual attire is acceptable
Treasures Las Vegas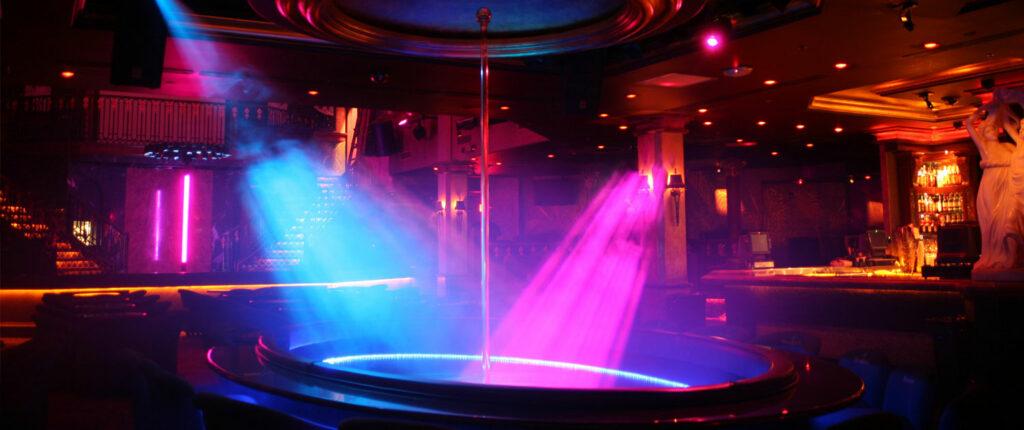 There are many Las Vegas strip clubs, but only one is "The Most Luxurious Gentlemen's Club in the World." Treasures Las Vegas is truly the most opulent and comfortable entertainment venue in Las Vegas.
Spearmint Rhino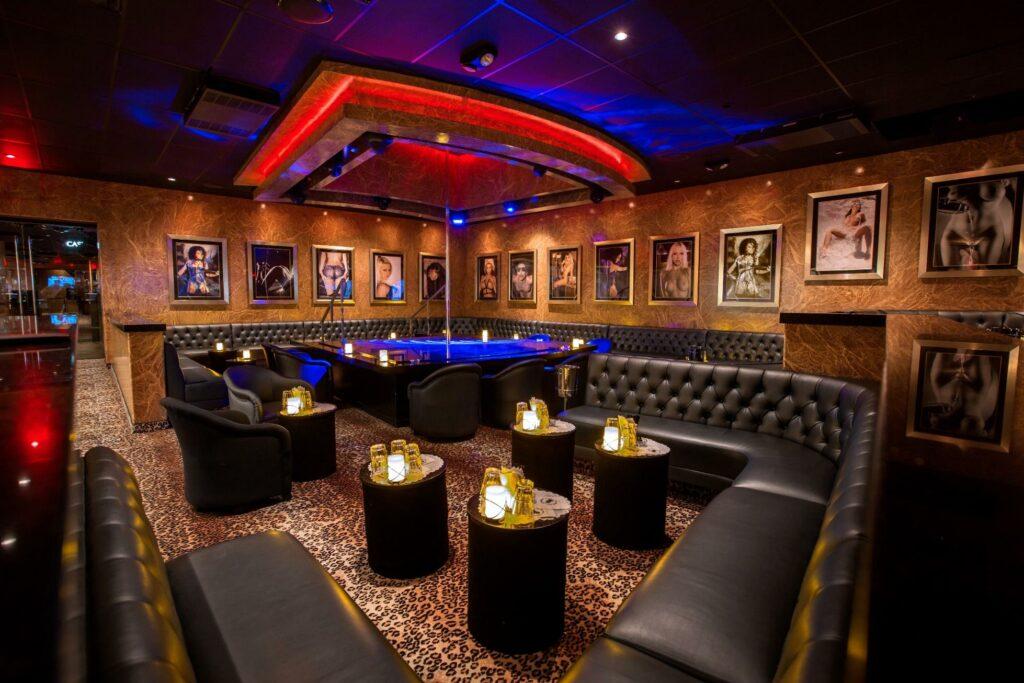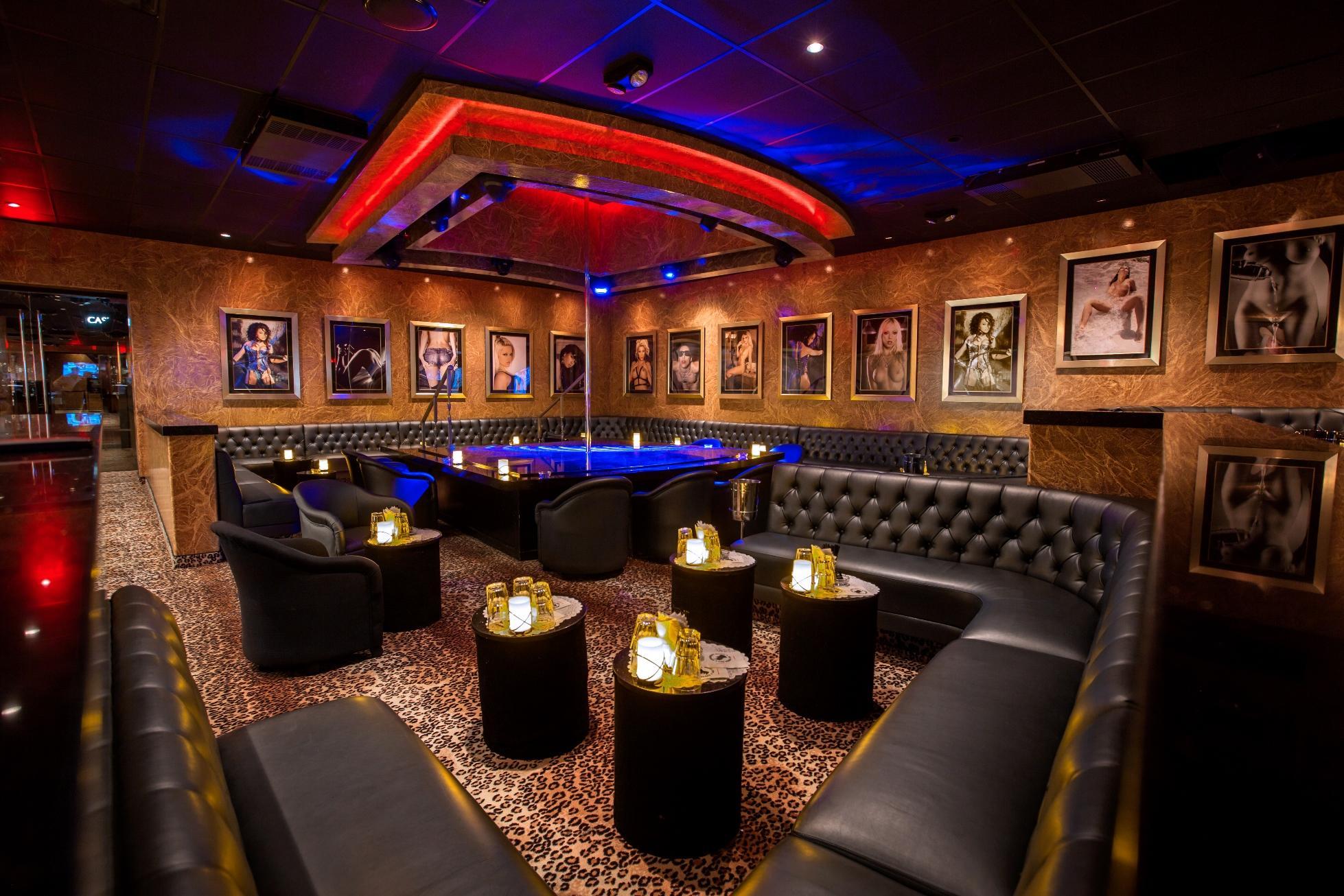 Spearmint Rhino Las Vegas bottle service is hands down one of the best strip clubs in the city. Below we have several reasons why everyone loves The Rhino (locals and visitors alike):
The gorgeous dancers: The ladies at Spearmint Rhino are some of the best around and they hail from all over the world. There is a seemingly endless multitude of some of the most beautiful women in the city. The ladies are friendly as well, and not too pushy. There is no way to describe the "Rhino Girls" other than "drop-dead gorgeous."
"The Las Vegas Spearmint Rhino", as it's know by many of its repeat customers, has a ton of seating options available. Each room sports numerous dance-friendly chairs and couches, and both sit-down tipping stages are surrounded by plenty of seats, allowing patrons to get oh-so close to the action. In addition, Spearmint Rhino Las Vegas bottle service offers plenty of VIP seating and private booths. The curtain-enclosed cabanas are especially groovy; they give guests the opportunity to choose whether to join the party on the main floor or to draw the curtains closed and keep the action private. If you're into more of a traditional gentleman's club VIP experience, Spearmint Rhino offers two spacious — yet incredibly cozy — private VIP lounges where you and the lovely dancer of your choice can spend some quality time.
The layout at the elegant Spearmint Rhino strip club is superb. The over 20,000-square-foot venue features a main room gloriously highlighted by a large center tipping stage, easily the best seat in town. There are two smaller go-go stages in a second room and a sit-down tipping stage in another area. Each main area has its own fully stocked bar and you are never more than a few feet away from one of their beautiful cocktail servers, ensuring your night is as convenient as it is fun and sexy.
Spearmint Rhino Las Vegas bottle service is without question at the top of the Vegas gentleman's club food chain and is open 24 hours a day, 7 days a week! Rhino's popularity is wild. George Clooney has been known to be a repeat customer and Howard Stern parties here during his annual Vegas broadcasts. The Rhino is as hot a nightspot as any of the mainstream nightclubs on the Strip, and in the past few years, Spearmint Rhino in Las Vegas has become the gentleman's club "to be seen at." Expect monster crowds inside, especially on the weekend. Spearmint Rhino may be huge with plenty of seating, but it will get packed — so be sure to hit the Rhino early.
Hustler Club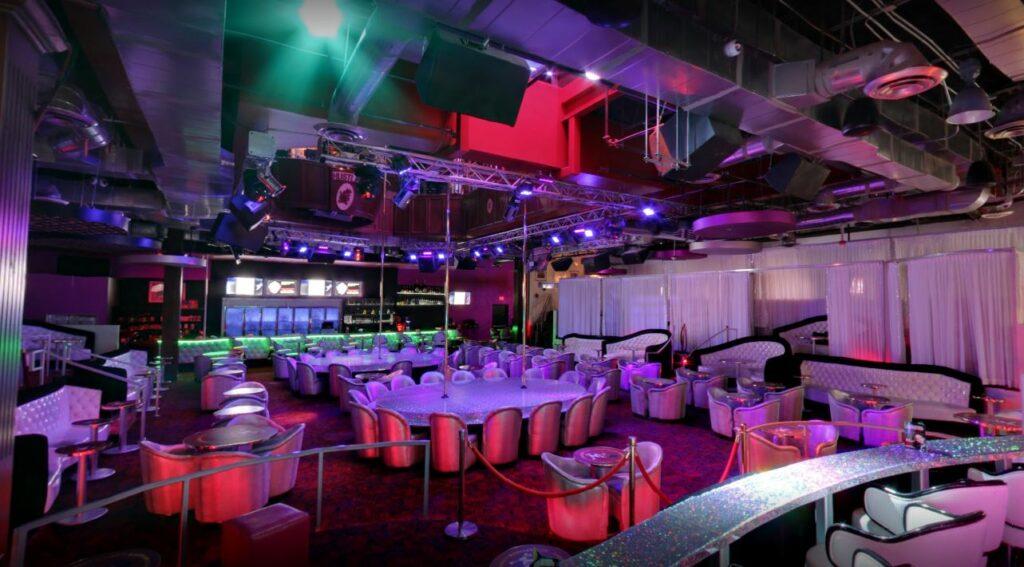 The new Vegas Hustler Strip Club is comprised of over 70,000 square feet spread out across three floors and a basement. A world-class event center and nightclub featuring five bars and topped by a year-round oasis on the roof is the club's crowning glory. When booking Hustler Club Las Vegas bottle service you will see floor one stage and Beaver Stage, as well the Double D' Bar. Obviously the Main Room and entrance, Floor Two contains a slew of banquettes with full bottle service and the Beaver Bucks cage. This room gets the party off the ground and has an astounding cruising pattern for those who care to stretch their legs. Floor Three is a roof top lounge during the day and after hours party at night perfect for Hustler Club Las Vegas bottle service. Hustler Gentleman's Clubs is the world's biggest, throwback to the classic Las Vegas industry. At four stories (including the basement) and 70,000 square feet, there isn't much that they didn't fit in this club. There is even a full retail shop where you can buy T-shirts, hats or maybe a nice outfit for your wife to wear when you try to relive your Hustler experience back home.
Hustler Strip Club isn't one of those venues tucked into some dark alley. First, you can't miss it when you're driving on I-15, just look for the gleaming white building that is bigger than anything around it. And if for some reason that fails, there is a 50-foot swirling flame coming out from the roof to guide you. It also has full access to an amazing 20,000 square foot Hustler Hollywood store. Which we have to add has some of the finest clothing, lotions, potions and every type of gadgetry under the sun. All of this under one amazing roof makes Hustler Club Las Vegas bottle service Event Center the most impressive entertainment complex in the world!
Larry Flynt's Hustler Club Las Vegas
6007 Dean Martin Drive Las Vegas, NV 89118
Hours: 4pm – 9am daily
Bottle Service: Contact for amazing deals!
Cover: $30 on guest list (includes 2 Drinks)
Transportation: Free Limo pick-up
Attire: Casual attire is acceptable
Crazy Horse III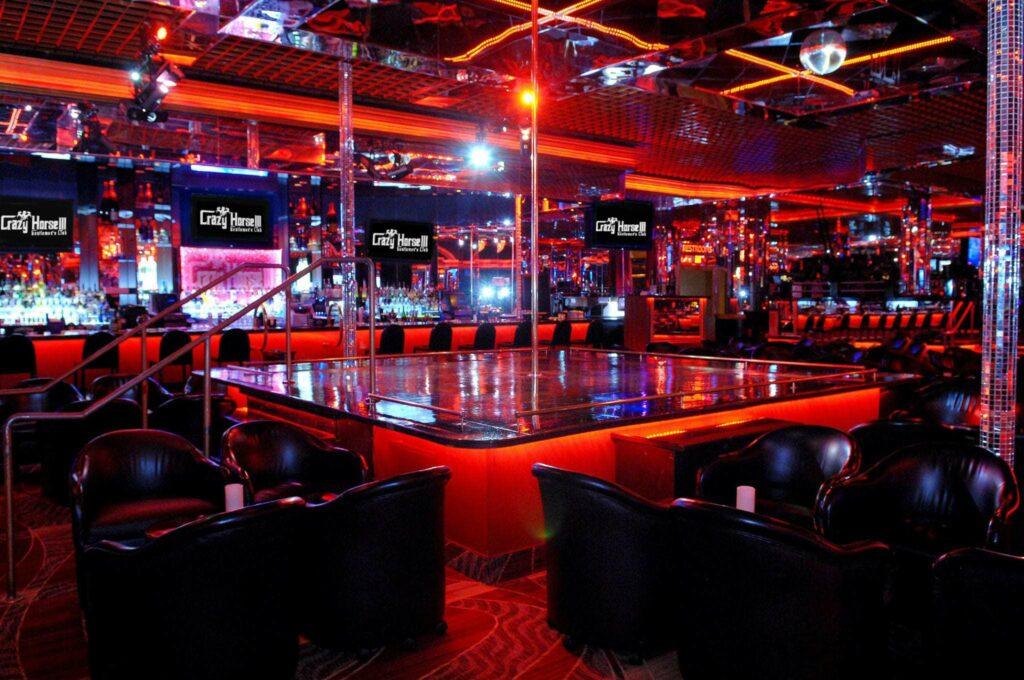 Crazy Horse III, carries a name that holds International recognition for glamorous, gorgeous women in entertainment. In Las Vegas, Crazy Horse III is located in the amazing PLAYGROUND Las Vegas 1st 24-hour Nightlife Complex.
Crazy Horse 3 Las Vegas is the third and newest creation from the after hours franchise in Las Vegas. They still carry with them all the fun and excitement that has made the name Crazy Horse synonymous with Las Vegas. Crazy Horse 3 strip club, has a name that maintains Global acknowledgment for beautiful, stunning performers in Las Vegas entertainment. Crazy Horse 3 gentlemens club is located in the amazing PLAYGROUND of Las Vegas. Crazy Horse 3 Las Vegas bottle service has 15,000 sq ft featuring 2 raised VIP "gladiator style" seating areas each holding table and couch seating of over 50 peopl. These 2 VIP raised seating areas look down on and over the large square stage in the center of the room with a 20 ft pole that has 1-3 entertainers doing some of the most amazing and insane " moves" this side of Cirque! The main room also features a 50 ft full bar with plasma screens behind it to watch the game or the latest video sync's with our state of the art sound system.
In addition to all this Crazy Horse 3 Las Vegas bottle service also has private cabanas which is perfect if you want a touch of privacy. Most clubs would only let you take reserved seats for a ridiculously large party or require the purchase of an overpriced bottle, Crazy Horse 3 Las Vegas bottle service only requires a one-bottle-minimum to take a seat in prime locations. That means that even for a casual night out with some friends – or for just a solo visit – customers can easily experience their brand of luxury. And with the selection at the spacious fifty-foot bar, a one-drink-minimum is more a treat than a requirement.
Palomino Las Vegas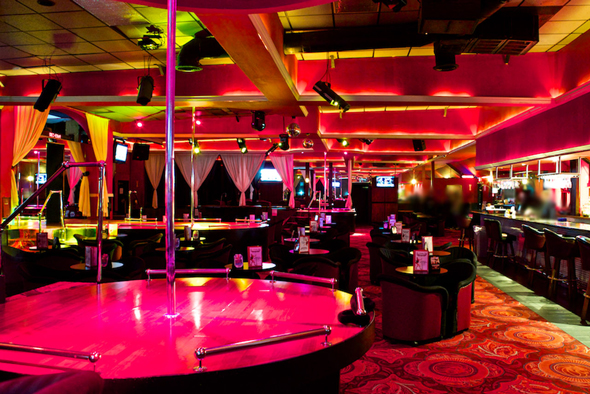 The World Famous Palomino Club is Las Vegas bottle service Nevada's premier gentleman's club loaded with beautiful dancers, shows, a variety of events, and has been the only fully stocked Gentleman's Clubs since it opened in 1969! The World Famous Palomino Gentleman's Clubs is set to out shine its glorious past. With 30,000 square feet of elegance, the Palomino strip club is the only gentleman's club in the country able to offer you next level Entertainment along side a Fully Stocked Bar in a spacious setting. Looking for a good time in Las Vegas, Nevada NV? Planning on visiting the Vegas Strip? No trip is complete without visiting The World Famous Palomino – featuring a variety of spice for your entertainment.

Our company will help you book your bachelor party, birthday party, ladies night out or divorce party with Palomino Las Vegas bottle service! — and with our all amazing male revue and urban night, we'd be thrilled to host your bachelor and bachelorette parties as well! As if that wasn't enough, Playboy TV has made a reality TV show about the world famous Palomino club, and its new management called King of Clubs. If you've ever wondered about the fast, furious and glamorous world of running a Gentleman's Clubs, tune in every week!
Deja Vu Showgirls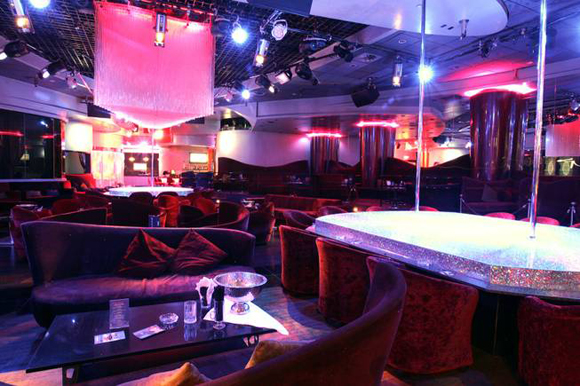 Deja Vu Showgirls Strip Club is far from just another topless Las Vegas strip club. Between Deja Vu Showgirls Las Vegas bottle service themed private rooms, game rooms in the back, VIP Las Vegas bachelor parties, hot and sexy girls in topless stage shows and plenty of Vodka, cocktails, beer and all the Tequila drinks you can handle, it's no wonder locals are choosing them as "The Best of Las Vegas" Gentleman's Club.
Get away from crowded bars and enjoy all the luxury room you can handle with Deja Vu Showgirls Las Vegas bottle service with spacious floor seating. Not to worry, Deja Vu Showgirls gentlemen's club has several stages you can get close and personal with your favorite dancers. Locals and visitors alike agree Deja Vu Showgirls has the sexiest girls to entertain you. Come see more for yourself!
Olympic Gardens
Olympic Gardens is no longer open but it deserves a mention because it is an integral part of the strip club history in Las Vegas. The only Las Vegas Gentlemen's Club, located on the world-famous Las Vegas 'Strip'. The OG Gentlemen's Club is known as one of the world's largest strip clubs. Olympic Gardens has the widest variety of beautiful women on the strip.
The Las Vegas Gentleman's Club, located on the world-famous Las Vegas 'Strip'. The OG Cabaret is known as one of the world's largest cabarets. We feature literally hundreds of the world's most beautiful performers (known as the Dreamgirls) in a relaxing and spacious setting. The 'OG Room' and 'Garden Room' plays host to the party most evenings, but we also have the world's most luxurious VIP Room for those who require a more memorable experience. The ladies of Olympic Gardens (OG's) perform on the first floor of the Cabaret. These ladies treat the stage is their playground and the audience is their influence to perform. OG's has amazing decor and the most amazing and breathe taking routines you'll ever witness.
This Las Vegas Gentleman's Clubs is one of the most popular in Las Vegas and the only Gentleman's Clubs on the Las Vegas strip. So come and get settled in as the "Dreamgirls" at the Olympic Gardens make it hot under the collar for you! Olympic Gardens is one of only 3 gentlemen clubs that offer a little something for the ladies. On their second floor is a 7000 sq. ft. venue where we host the 'Men of OG' male revue each Wednesday-Sunday for the ladies! The Men of OG host the wildest bachelorette parties & ladies nights out in Las Vegas! The Men of OG perform 5 nights a week Friday & Saturday from 8pm to 4 am and Sunday, Wednesday & Thursday, 9 PM to 1 AM. Whether it is a birthday party, bachelor party, bachelorette party, retirement party, or any other type of get together, the OG will ensure it is a memorable event!
---
If you want to find out about the gentlemen club Las Vegas options, the worst possible way to go about it would be to simply show up on the Strip one day and hope for the best. Here are a few ways find some of the best gentlemen club in Las Vegas: do a ton of research, read a ton of reviews, narrow it down to about a dozen Las Vegas gentlemen clubs, and then visit all of them on your own time before choosing one for a bachelor party or what have you. The problem: that's really expensive and time-consuming. So why not let a host handle the planning and you can focus on the partying?
We aim to provide our guests with options for every gentlemen club Las Vegas has to offer. We have long-standing relationships with some of the most breath-taking clubs in Vegas, including Sapphires Gentleman's Club, which is the world's largest gentlemen's club and has its own pool, Olympic Gardens Gentleman's Club, an all-night club with a cabaret show, and the Hustler Club Las Vegas, which is without a doubt one of the most high-class clubs in Vegas. Selecting the best clubs in Vegas is only half of the job, of course.
A truly unforgettable night out means ensuring that you get the best service that that club has to offer, as well, and that's what Bottle Service is here to do. We don't just send you to just any Las Vegas gentlemen club, we make sure that you have the best time that you can have there. This means guest list service so that you can go club hopping. This means full bottle service with one of the best tables in the house. This means free limo service. If you're having a bachelor party, this means that we go out of our way to ensure that you and your crew have the best night any gentlemen club Las Vegas plays home to has to offer.
Even if you're not getting married, why not enjoy a Monday Night Football party at one of these clubs, or any of the other regular events going on? There's no need to wait until you've found the love of your life to take in the gentlemen club Las Vegas experience. Whether you're celebrating your wedding or just want your Vegas trip to be special, Bottle Service will make sure that you don't leave the Strip without a smile on your face.
---
Gentlemen Clubs Las Vegas Tips & Recommendations:
Las Vegas Bachelor Party
It's a time-honored tradition that never gets old, never goes out-of-date. Whether it's your first-and-only marriage, or the next one, or the last one, a Bachelor Party in Las Vegas is the best way to celebrate your remaining single days. Do it right.
Immerse yourself and your loyal friends in Las Vegas's #1 rated destination for bachelor parties – Gentlemen Clubs Las Vegas. Leave your transportation to us and party first-class with 100's of the world's most beautiful performers who are eager to please.
Strip clubs are one of the few places in Vegas you can completely let loose. Surrounded by beautiful women all night, your party will always get the ultimate VIP treatment.
Las Vegas Bottle Service
Bottle service has always been considered a luxury, even in upscale clubs and bars. The demand for VIP hospitality, like bottle service, has grown considerably over the past few years, and Las Vegas is certainly no exception.
Las Vegas Gentlemen Clubs house an incredible variety of performers of all races so why not own the night with Bottle Service in Vegas plus your own personal VIP section and cocktail server to make/serve your drinks all night.
Guest List: With our exclusive connections with the top Strip Clubs, a.k.a. Gentlemen's Clubs, in Las Vegas, get the most out of our VIP access and club hop to a few venues in 1 night. Stop by Sapphire, the world's largest strip club; Palomino, which has been World Famous since 1969; or Hustler, featuring a year-round oasis on the roof.