Las Vegas is home to an incredible nightlife with some of the craziest and out-of-this-world nightclubs. We compiled all the information you need to know about nightclubs in this comprehensive ultimate guide.
What are the nightclubs in Las Vegas like?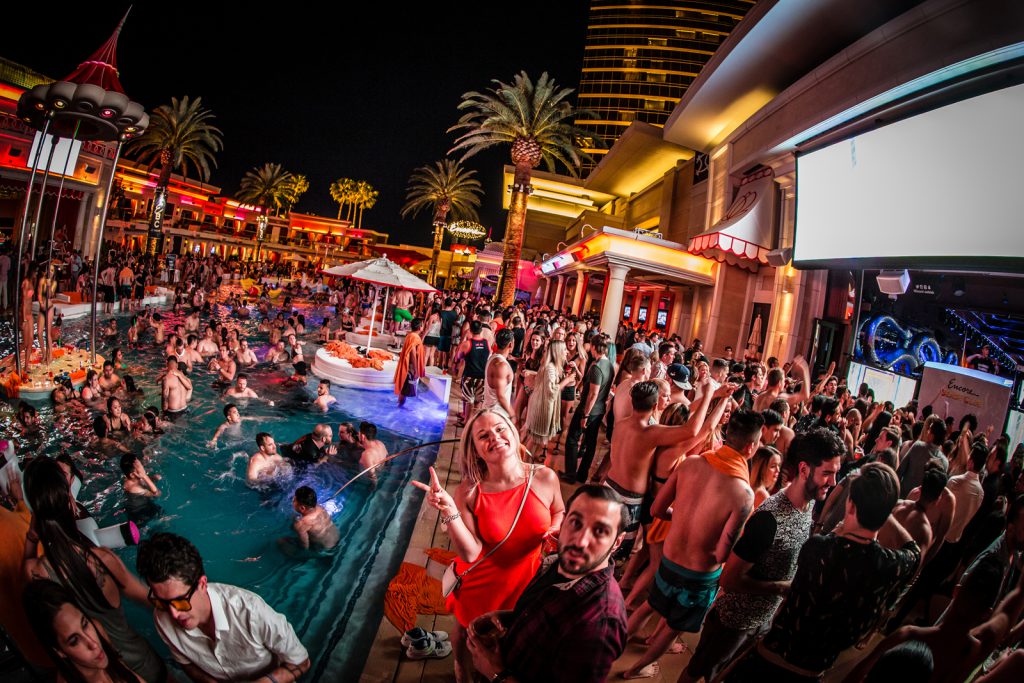 Everyone that has visited a nightclub in Vegas was blown away by its sheer size and craziness. It's a surreal experience you must try even if you aren't usually into nightclubs.
Each nightclub in Vegas has its own features that make it unique. Things that are common among the nightclubs here are busy dance floors, live DJs or performers, epic sound and lighting systems, and luxurious decor.
Some nightclubs in Vegas is an indoor-outdoor experience whereas the main dance floor is located inside and is connected to an open-air patio outdoors section.
Reasons Why You Should Visit a Nightclub in Las Vegas
You can't come to Vegas without experiencing at least one nightclub. They are world famous for a reason!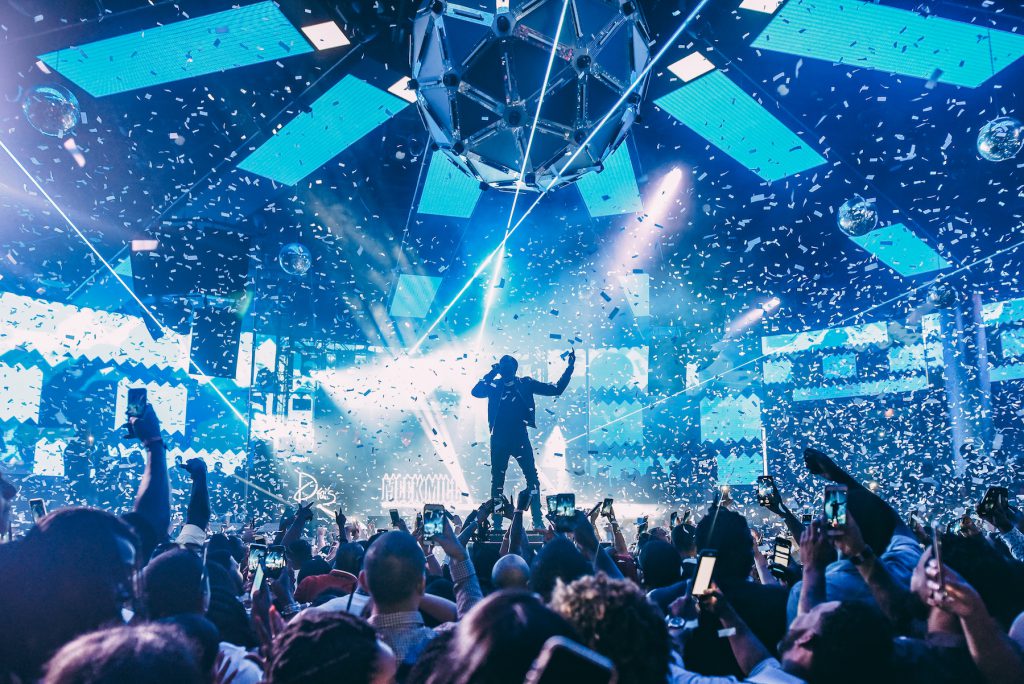 Craziest parties happen at the nightclubs
Guaranteed night to remember
VIP tables are available at every nightclub
Top rated nightclubs in USA and the World
World renowned DJs, Artists and Live Performances
Special guest appearances and celebrities
Each nightclub is its own fantasy world, unforgettable and extravagant. We offer many choices to help you explore all the best nightclubs in Las Vegas in complete style. Here are just a few ideas to help you decide.
Nightclub VIP Packages
If this is your first time coming to Vegas, we recommend booking a nightclub package with a Vegas host and planner. Planning a nightclub outing in Vegas can quickly become complicated without knowing all the ins-and-outs of the industry.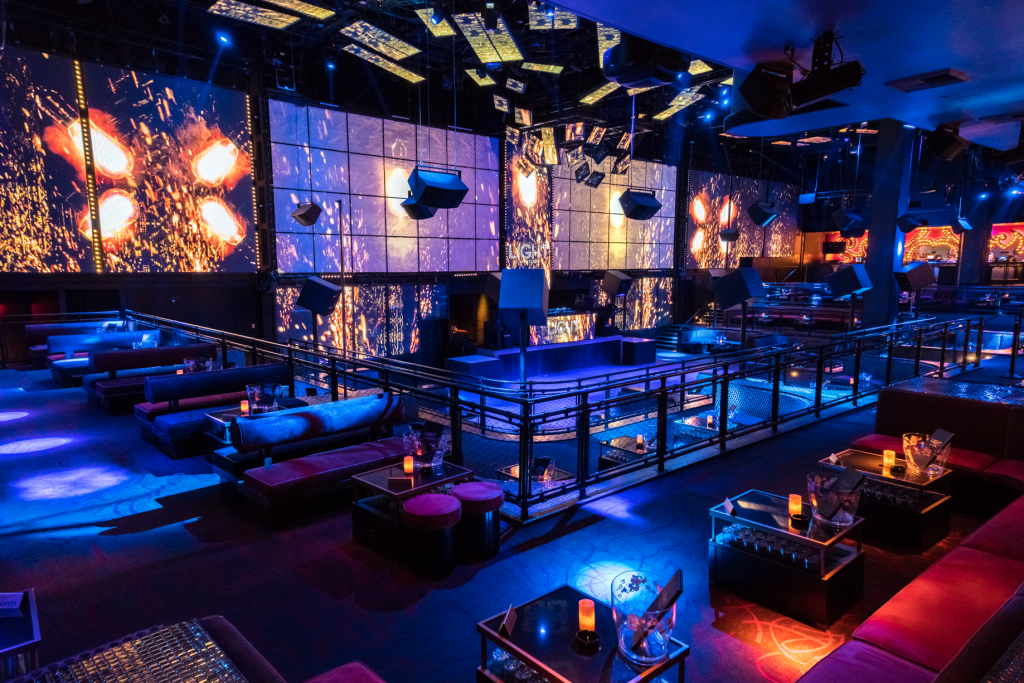 Save yourself the headaches. Your nightclub planner will be able to take care of all the details for you.
Benefits of having a nightclub planner:
Hassle-free VIP experience
Insider tips and deals not offered to the public
Fast entry: Skip the waiting line
VIP table: Reserved seating area for your group
Bottle service: Order your bottle and drinks from your table. No need to fight the crowd to get to the bar
Able to book everything with one company
Trustworthy and reputable company
All inclusive pricing with no hidden fees – Best prices in the city
Book your whole trip including nightclubs, pool parties, strip clubs, hotels, limousine, tours, and activities
Your party planner will recommend the best options for your group's size, budget, and preferences. Don't be shy to ask for special requests!
Packages can also add other great services including limo rides, tours, and after-hours special treatment. You can customize packages to keep you busy all weekend or simply focus on events for just 1 day.
It's simply the best VIP experience possible!
Contact for exclusive pricing. Packages are all-inclusive with no hidden fees
---
Table Reservations and Bottle Service Options
Every nightclub has a different layout and table options. We will go over the most popular options below. Keep in mind that tables that are considered "prime" location are the ones closest to the action which is the dance floor, stage, and DJ booth.
Booking a table and bottle service will make your trip the most convenient and pleasurable as it possibly can be. A trusted VIP host meets you at the door of the nightclub to greet and give you special admission without waiting in line.
Once you're settled in, you may enjoy personal attention from your own cocktail server, host, and security guard assigned to your section. The table will be all yours for the night as long as you have a bottle on the tables so don't drink it all too fast!
Mezzanine / Balcony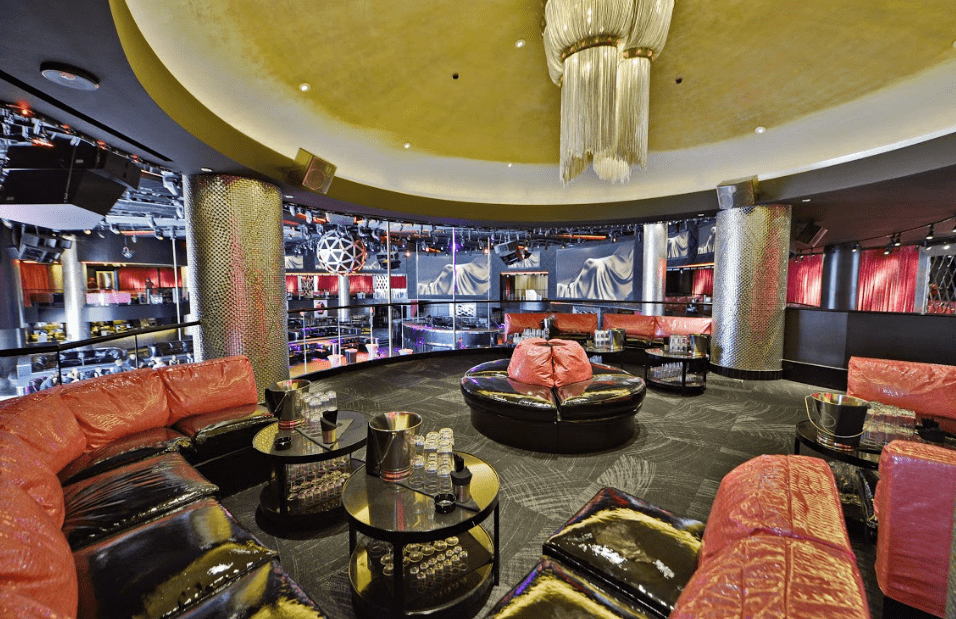 Tables located in the mezzanine or balcony are located on the second or third floor of the nightclub. You get a nice view of the action below when you book a mezzanine table.
These tables are great because it allows you to see the action without getting too close. Most mezzanine areas are private therefore only the people who booked a table will be allowed in the area. This is a huge perk because it means the area won't be as crowded.
Main Room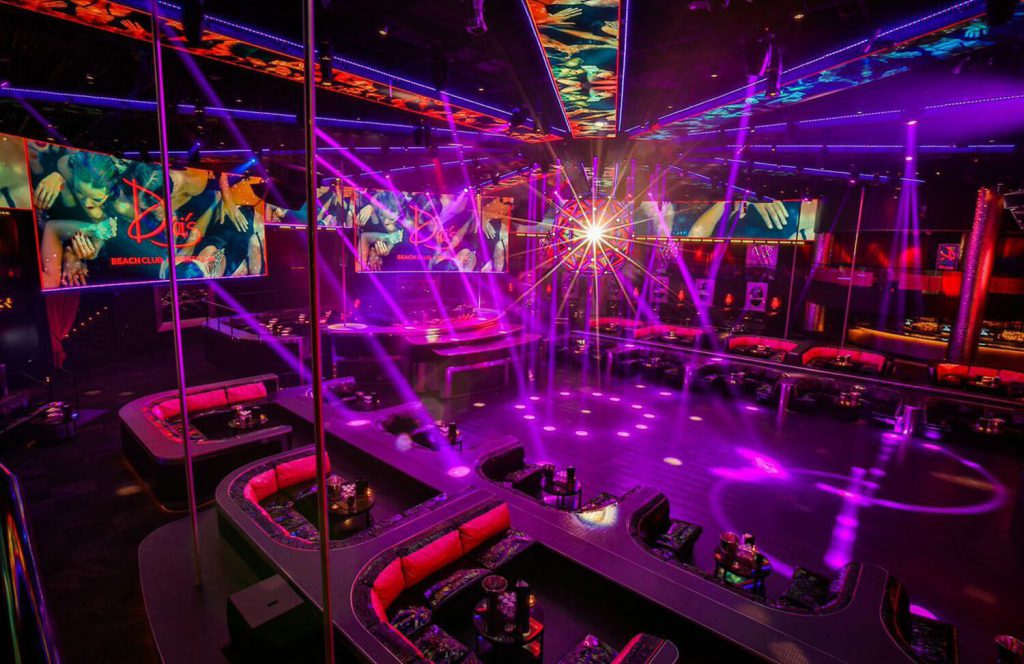 Main room tables are located in the same room as the the DJ booth and with a view of the DJ booth. These tables are very close to the action and it's a great option for an energetic group.
Main room tables range from budget-friendly to premium tables. Premium tables are closest to the DJ booth. When in doubt, always ask your host or planner if the table is located in the main room.
Dance Floor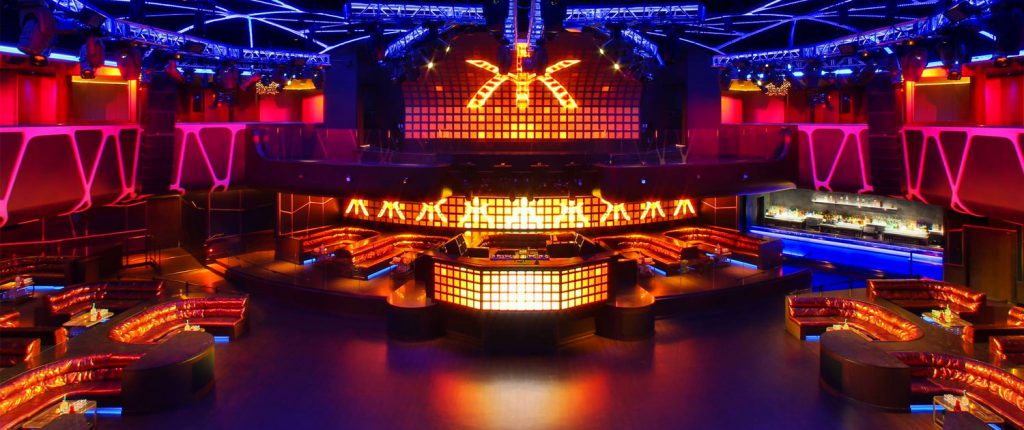 The dance floor tables are the best tables in the club. Dance floor tables are always also located in the main room. These tables are the closest to the DJ booth and directly on the dance floor. You'll have a great view of the DJ and action all night!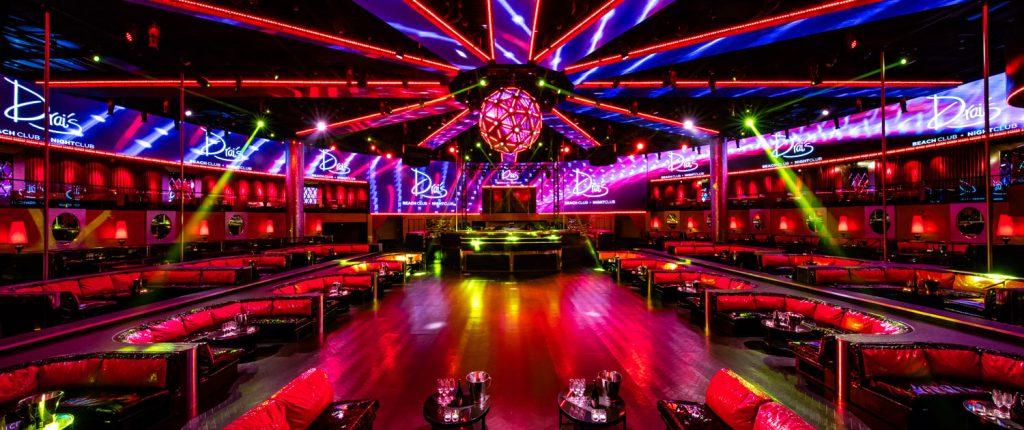 Dance floor tables are separated between "upper dance floor" tables and "lower dance floor" tables. The lower dance floor tables are directly connected to the dance floor with the best possible. The upper dance floor tables are slightly further behind the lower ones with an amazing view as well.
Dance floor tables are pricey and if you have the budget, you should definitely get one of these tables.
DJ Table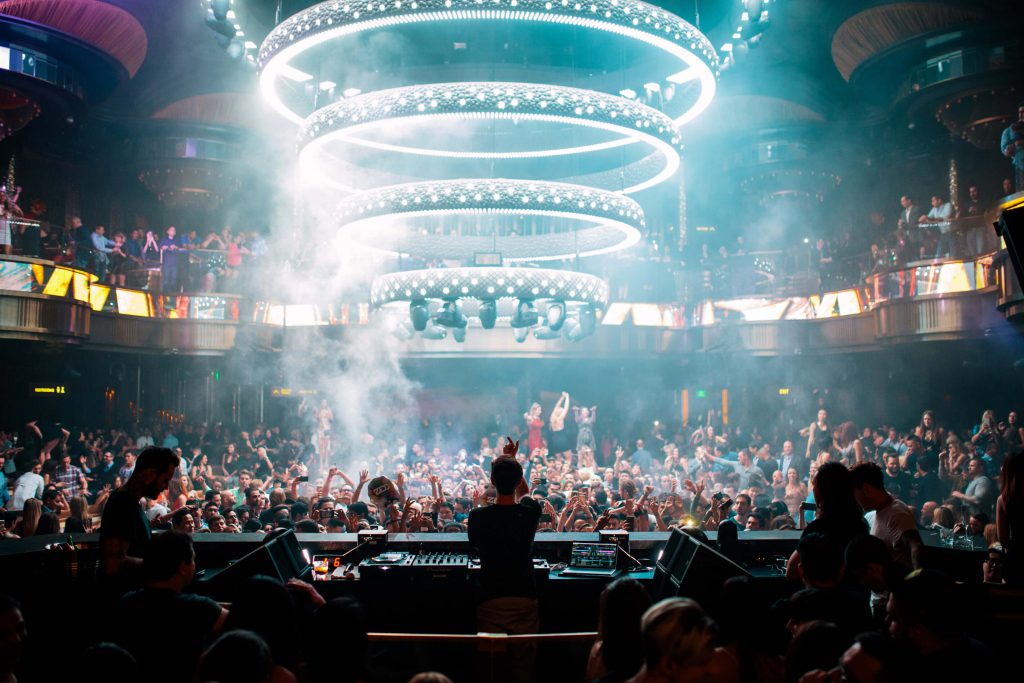 DJ tables are connected to the DJ booth, usually on the left and right side of the DJ. These tables are often reserved for the VIPs, staff, and friends of the performer.
To be honest, we rarely recommend these tables over the dance floor tables. DJ tables are pricey as well but aren't necessarily better than dance floor ones. Given the choice, picking the dance floor table is usually the better option.
Patio / Pool Area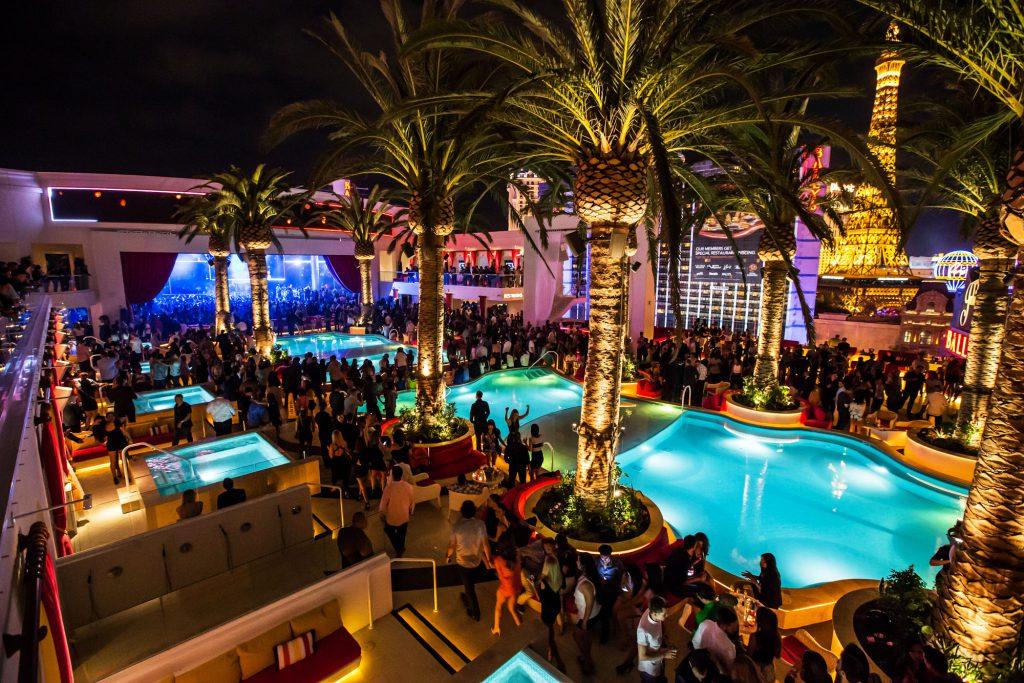 If the nightclub is connected to an outdoor patio or pool area, they will also have tables available outside. These tables are recommended for groups that are looking for a good table at an acceptable price/value ratio.
The main room area can get very crowded, a table in the outdoor area is great for take a break and get a bit of fresh air.
Tables that fit under this category are:
Patio / Poolside tables
Daybed, Cabanas, Bungalows
Water couches
If main room or mezzanine tables don't fit your budget, we recommend choosing tables located in the patio / pool area.
Non Main Room Tables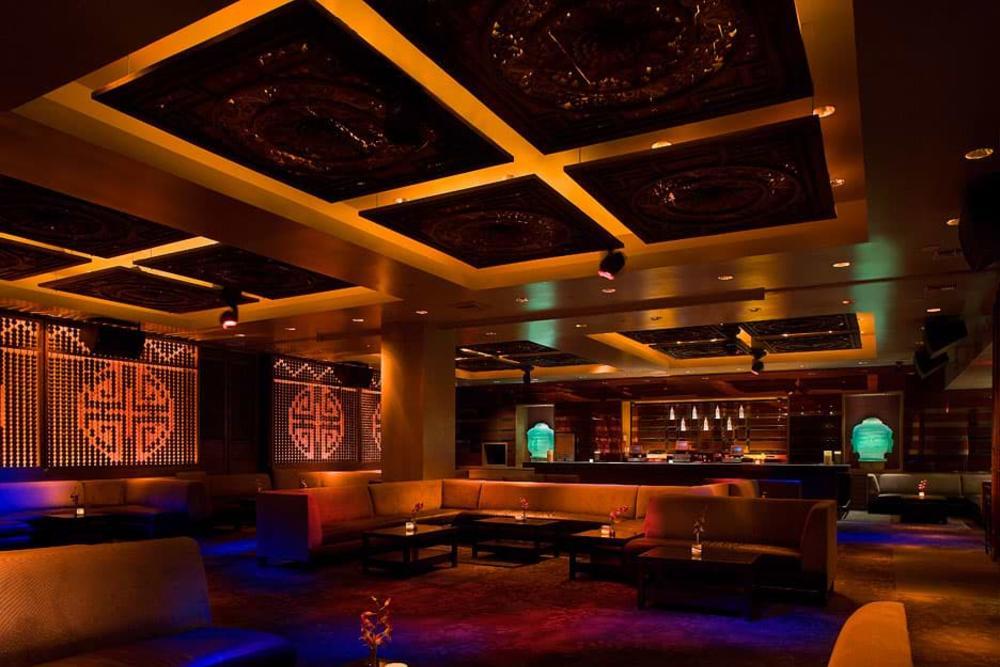 Some nightclubs in Vegas often have separate rooms with no view or limited view of the DJ. These tables are less expensive than the main room tables but they aren't recommended unless you are limited by a budget.
Tables that fit under this category are:
Hakkasan: Ling Ling Room, Pavillion
OMNIA: Rooftop Terrace, Heart of Omnia
Marquee: Boombox and Library rooms
TAO: Opium and Lounge rooms
If the main room tables are a bit higher than your budget, consider getting a patio / pool area table or a main room table at a different nightclub.
What about guest list or tickets?
When you book a nightclub package which comes with bottle service, your entry to the nightclub is already included.
We stopped recommending both guest list and tickets because of the bad experiences our previous guests have witnessed. The most common complaints for both are:
Long waiting lines at door
Denied at the door because venue is sold out / at capacity
Waiting an hour to buy drinks at the bar
It's important to note that all of the Las Vegas nightclubs do have a capacity limits. Even if you're on the guest list or bought a ticket, a venue can choose to deny entry if they can't allow more people in the nightclub.
Arrive early if you decide to do guest list or tickets instead of VIP packages.
Top Mistakes People Make for Nightclubs in Las Vegas
Don't make these rookie mistakes!
Not respecting the dress code: No gym clothes, hats, ripped jeans, shorts. Dress to impress!
Not having the right budget
Not booking bottle service
Choosing the wrong nightclub
Arriving too late
Being impatient with staff at the door
Arriving too intoxicated
List of top nightclubs in Vegas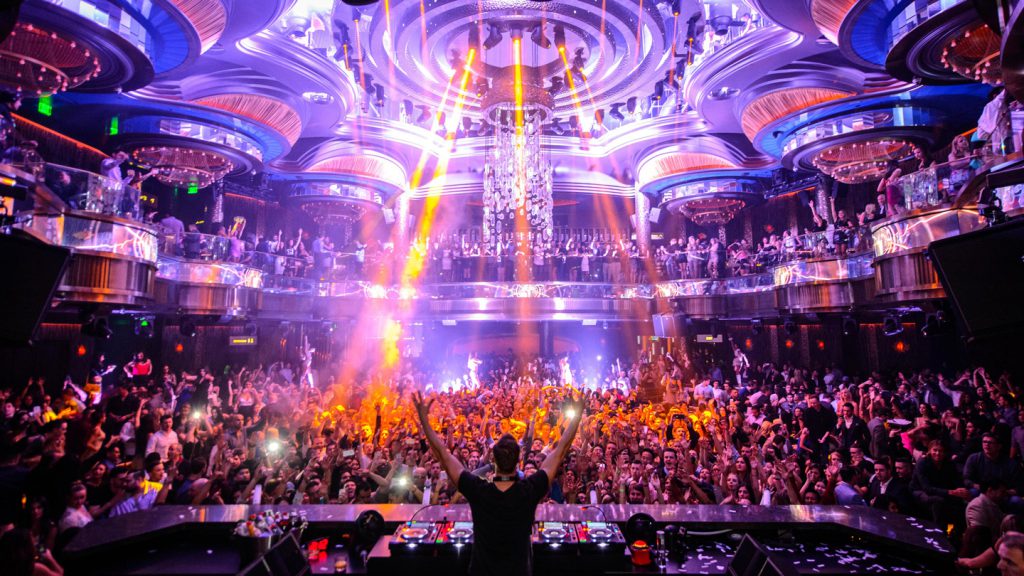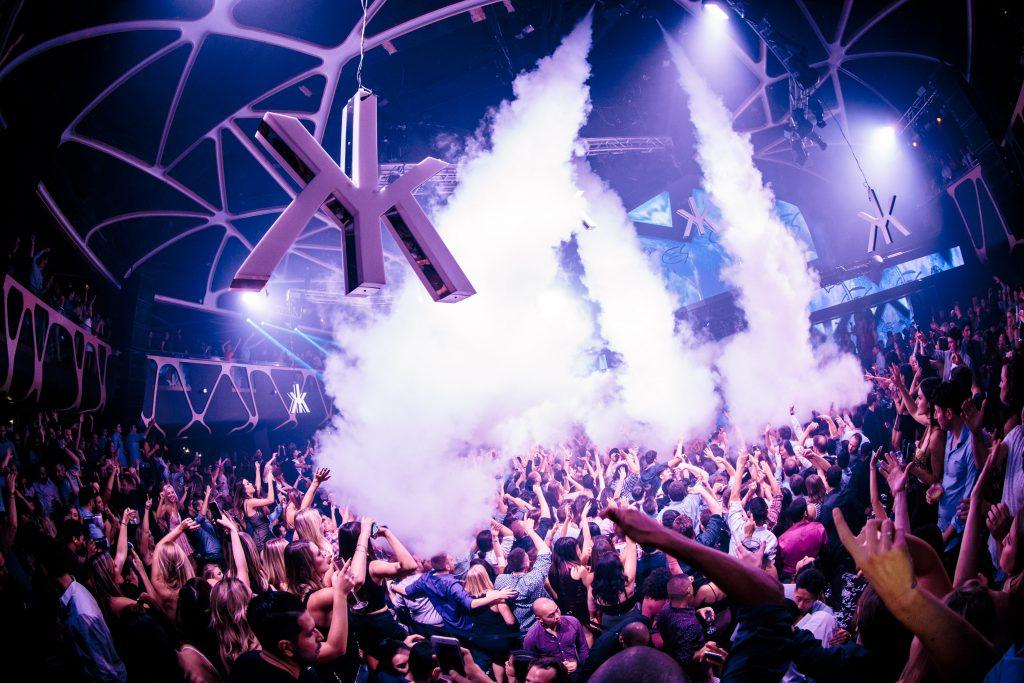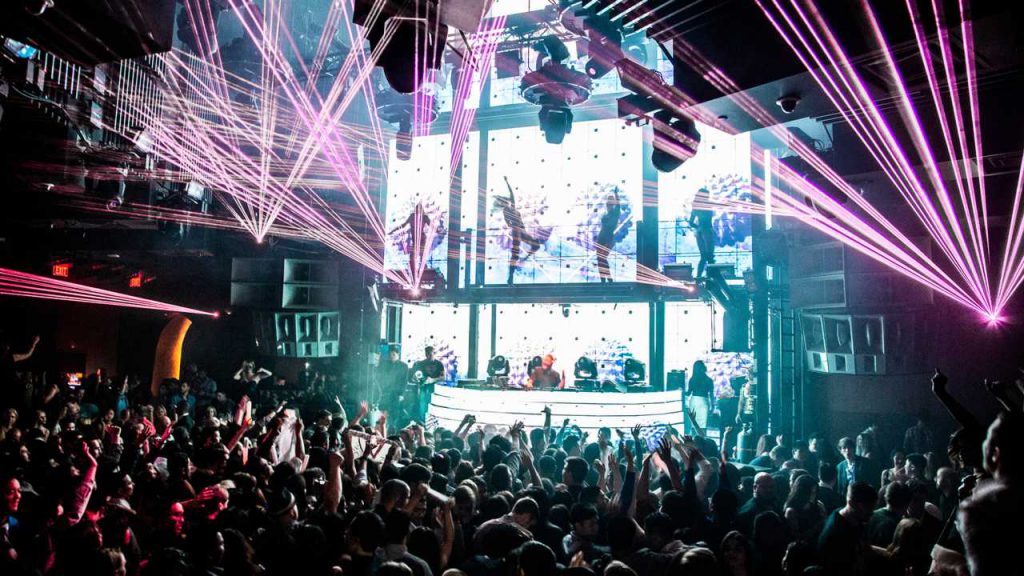 Marquee Nightclub at The Cosmopolitan is the premier location for any Las Vegas nightclubs and the experience of being there is over the top. Marquee is a 60,000 square foot Dave Rockwell venue containing seven different bars and three rooms—the main room, the Boom Box, and The Library—each with a distinct musical experience.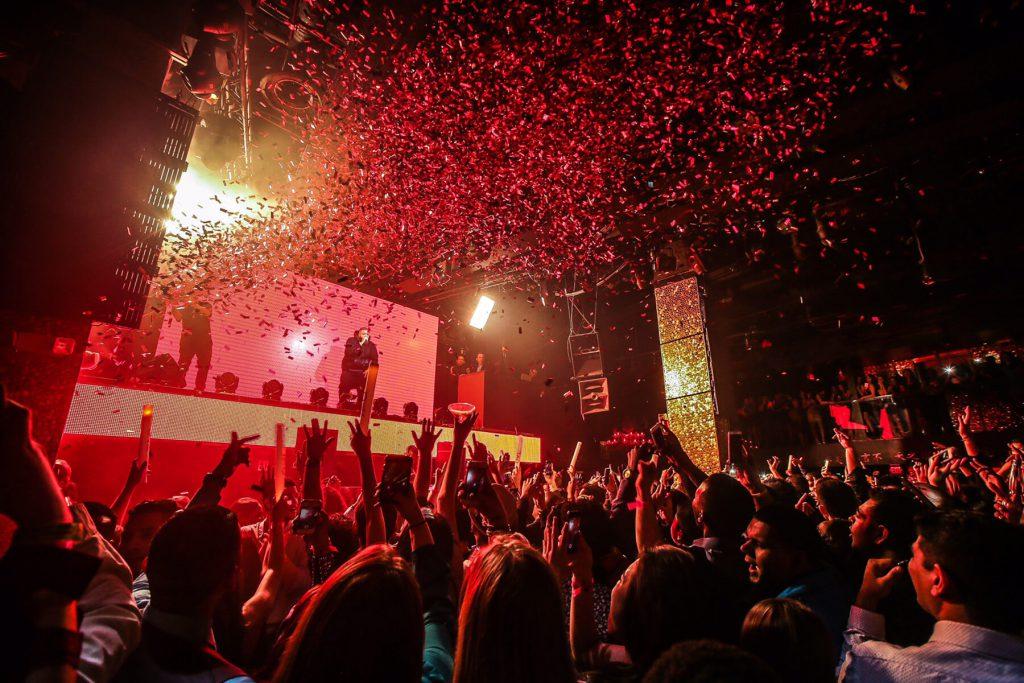 TAO boasts a 40-foot-long outside terrace with stunning views of the Strip, gorgeous go-go dancers, state-of-the-art audio and lighting systems, and two main rooms each featuring varying music formats. This ultimate nightlife facility also offers eight private skyboxes with mini-bars, espresso machines, and banquettes featuring secured purse drawers, as well as European Bottle Service.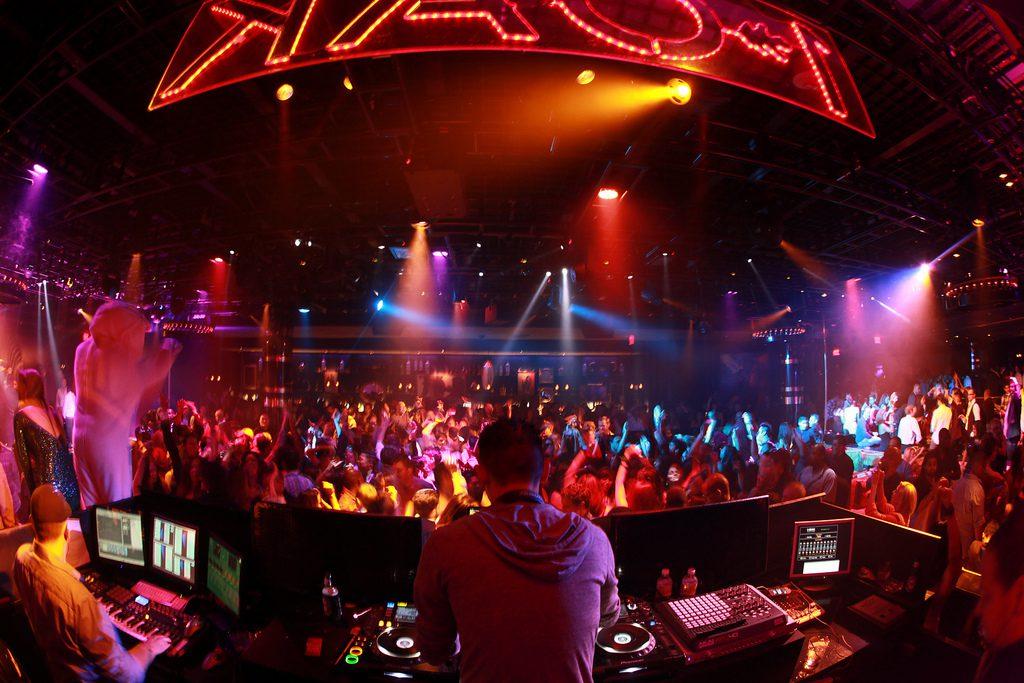 1 OAK Nightclub provides world-class bottle service along side art, fashion and celebrity nightlife events. A favorite of all nightclubs in Las Vegas between the socialite and celebrity A-list, 1 OAK nightclub represents the passion of the Avant-garde and embraces the new and the unknown.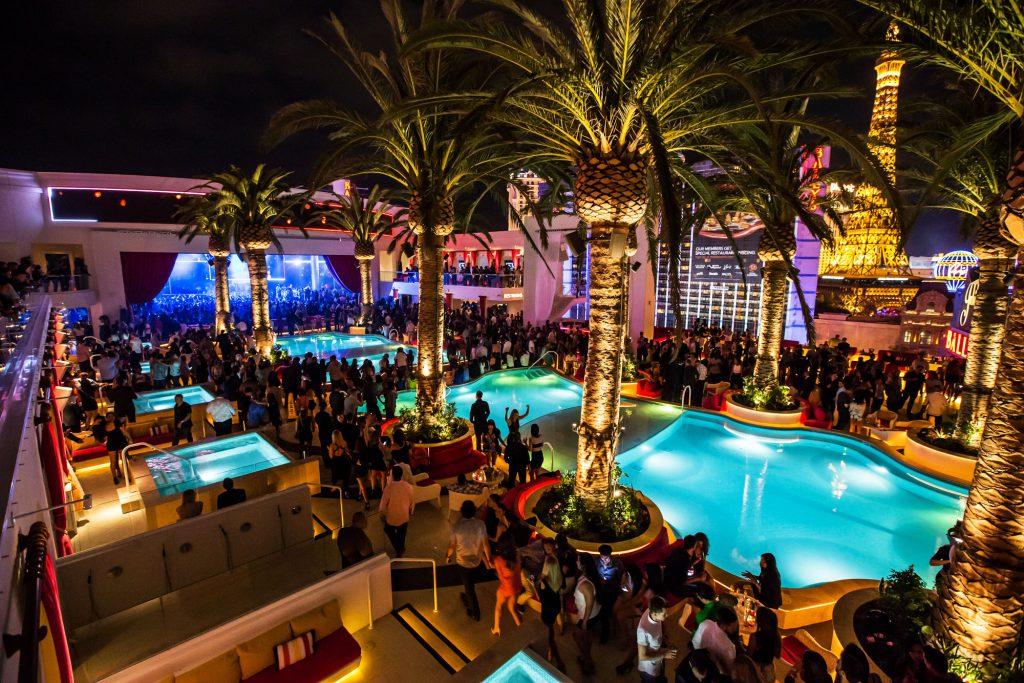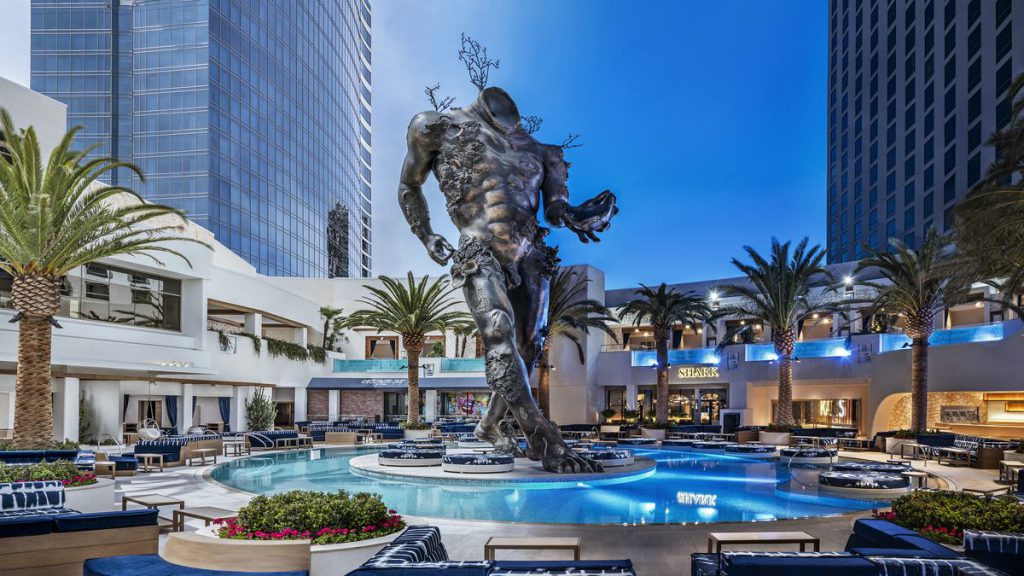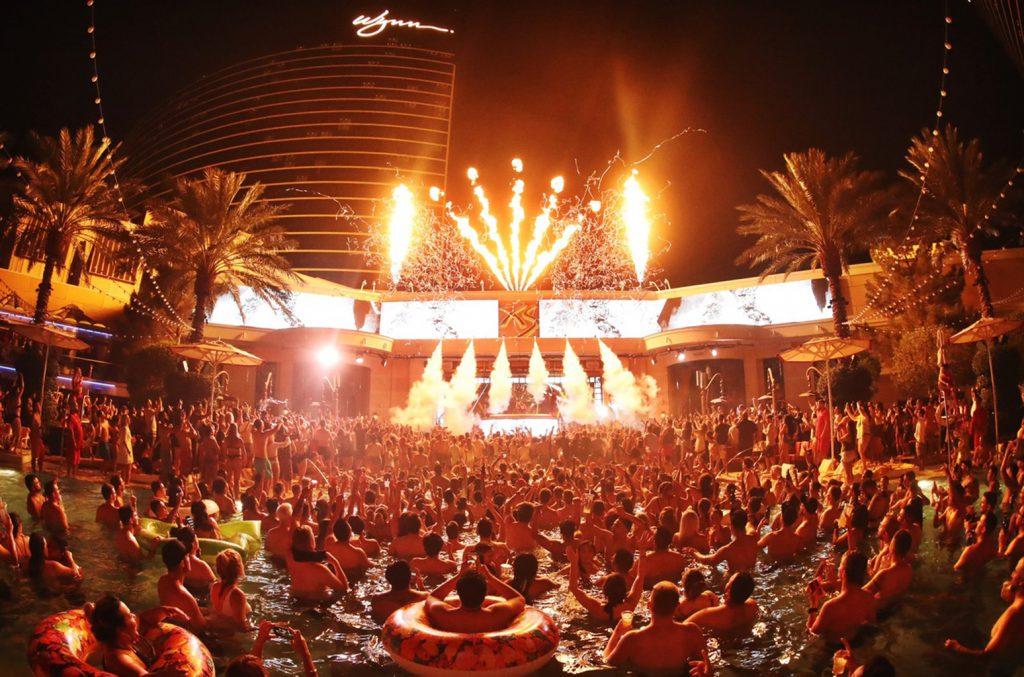 XS is a 40,000-square foot slice of heaven, located at Encore Hotel, that features 95 VIP tables, 30 cabanas situated on two levels and daybeds that surround the gorgeous pool located outside XS's large sliding glass doors. XS has been voted the #1 club for 6 years straight and is one of the best nightclub Las Vegas options to choose from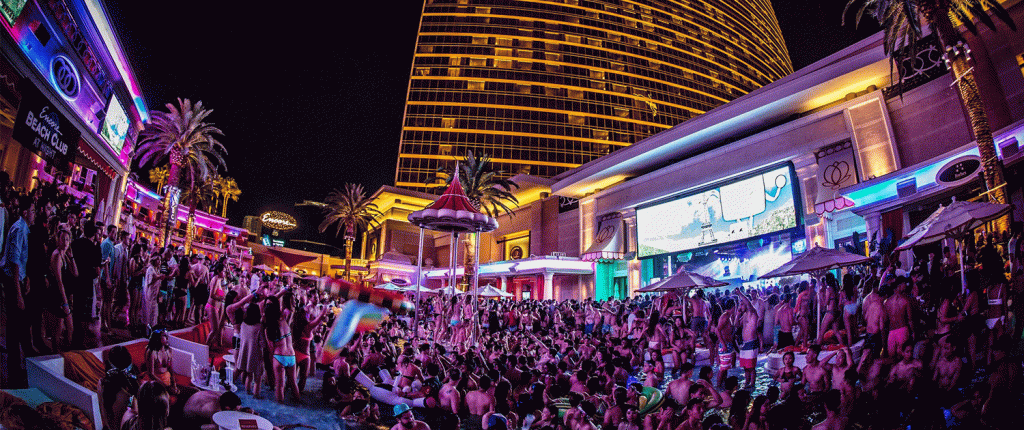 EBC At Night (Encore Beach Club at Night) is one of the newest and hottest nightclubs, with a groundbreaking indoor/outdoor venue unlike any other. The Surrender experience starts indoors where guests are lured into temptation by the club's signature 120-foot long sleek silver snake, resting behind the venue's main bar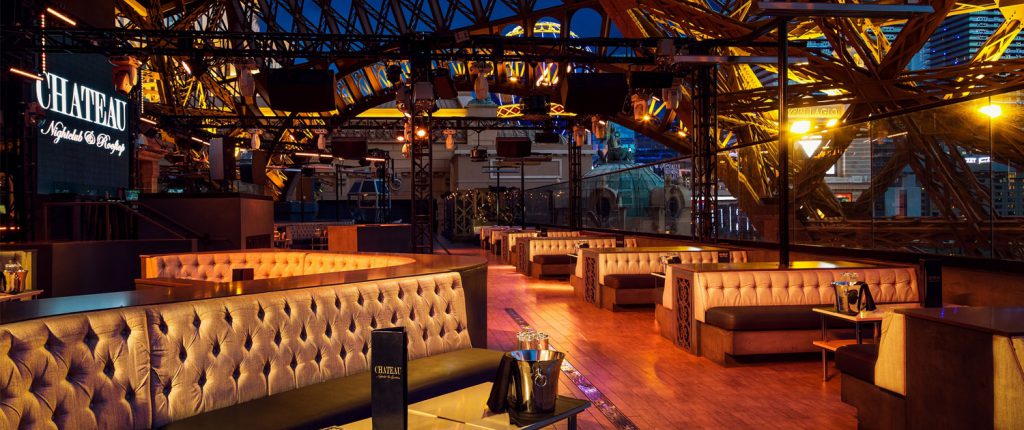 Chateau Nightclub and Gardens is your ideal choice for a special event and nightclub Las Vegas bottle service packages. Whether you want the allure and romance of standing beneath the Eiffel Tower, intimacy in a sprawling and flowing garden setting, or the purely unadulterated luxury of Chateau Nightclub.
Final Words
What makes the Las Vegas nightclubs so special is the unique experience of décor, ambiance and music. With massive pool parties during the day and performers hanging over the tables at nightclubs, you'll feel decadent, pampered and constantly entertained.
We also offer packages for all nightclubs in Las Vegas, even pool parties & gentleman's clubs. We take care of all the details. We can bring you and your guests in a high-class limousine to the best clubs in the city. Best of all, you won't have to wait in line.
If you want to skip all the planning phase, request a quote from a local party planner today.