Getting married! Congratulations! They say there are two reasons most women get married:
One, they've found the person they want to be with for the rest of their lives.
Two, how else are you going to plan and book an epic Las Vegas bachelorette party?
All jokes aside, we've created this ultimate guide to help you plan the best Las Vegas bachelorette party possible.
Why Las Vegas is Amazing for Bachelorette Parties
We completely understand how important every detail is to you in planning a party as epic as this. We know that your bachelorette party Las Vegas booking has to be at the hottest nightclub, craziest day clubs and wildest pool parties in Las Vegas.
We always like to daydream about the "perfect party," but let's be completely honest about how most parties turn out: guests getting stuck in traffic and showing up late, entertainment that seems to be having an off night (to put it nicely), and the sudden realization that you're out of beer and everyone's too tipsy to drive for more. With Vegas Bottle Service, all of that is taken care of. Food, entertainment, transportation, drinks; it's all there just waiting for you so that you can have a fun, exciting, stress-free night out with the girls.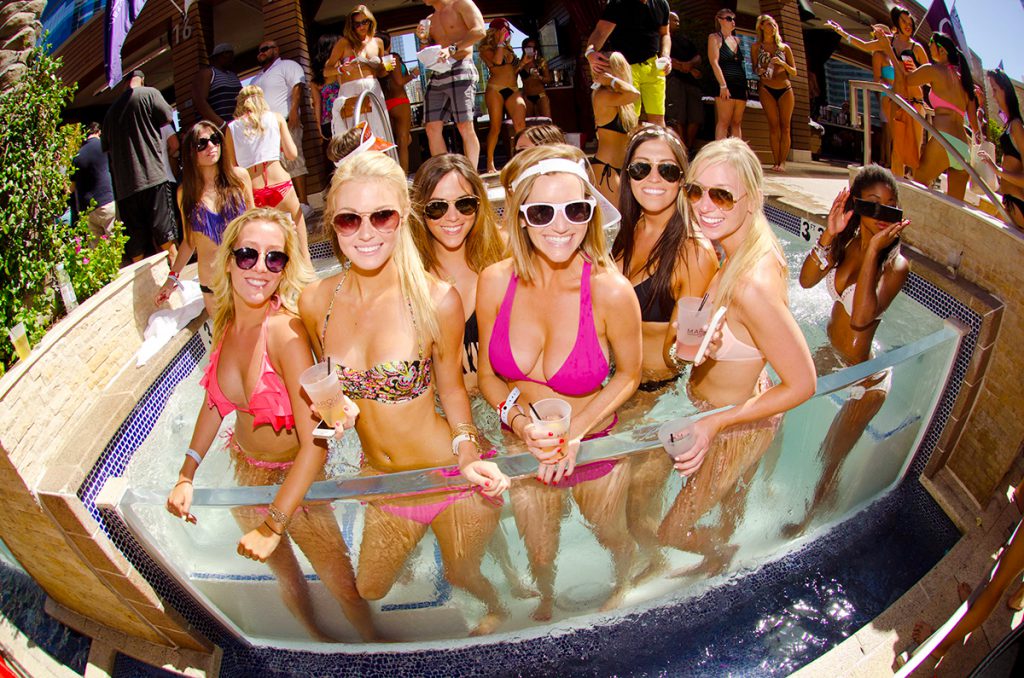 Drinking is permitted anywhere and anytime
The craziest and wildest night clubs and pool parties
Vegas, in general, is very accommodating to groups of ladies
Fine dining and celebrity chef restaurants? Check.
Shows! From Cirque du Soleil to Chippendales, Vegas has it all
Many activities and things to do: Grand Canyon, Spas, Male Revues
Leave the kids at home. Vegas is the adult version of Disneyland.
If you'd love to celebrate your vows with a pool party or a tour of the hottest nightclubs in town, your party planner can make that happen.
Request a quote today to get the latest and most up-to-date pricing.
---
With the Las Vegas Guest List you get access to sold out shows, open bars, free drink nights, and complimentary bottle service at some of the best venues in Vegas. A bachelorette party in Las Vegas is what it's all about. You'll have plenty of opportunities to have some fun on the Strip, but this may be your last chance to have the most EPIC night ever in Vegas. If you want to sit back and let someone else do the planning, take a look at our Las Vegas Bachelorette Party Packages below.
Las Vegas Bachelorette Party Packages
The Cheers to You is one of out top Las Vegas Nightlife Packages for a bachelorette party in Vegas. This package will get you and three or more friends into one of the best restaurants on the strip and scores you an open bar at a top nightclub and all this with a free VIP limo ride to get you there and back safely. The perfect package for girls who just want to cut loose and be free.

---